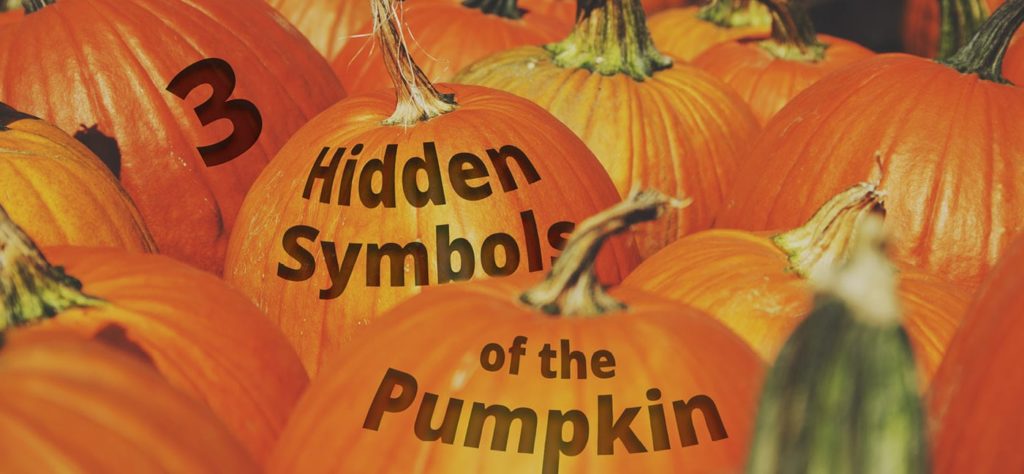 The first sign of fall isn't an early sunset or the changing leaves…it's the return of pumpkin spice lattes. In fact, it's the return of pumpkin spiced anything! From scented candles to new Pinterest recipes you can easily find pumpkin sprinkled throughout hundreds of goodies, but did you know the pumpkin actually has some pretty deep meaning? Here are three things to remember while chowing down on your next pumpkin scone!
The Squash of Abundance
Remember scanning the pumpkin patch looking for the biggest pumpkin you could find? Well the bigger is literally the better, since the pumpkin represents abundance and prosperity! The whole pumpkin represents the world we live in now, and is literally filled with blessings waiting to be granted. Each seed represents an opportunity available to you in this life, and with an average pumpkin having about 500 seeds you can literally count your blessings!
Instead of tossing out your pumpkin seeds after carving a ghoulish face, go ahead and count them up! A fun activity with the family could even include assigning a blessing to a seed and watching how big your pile grows! Sometimes we get caught up in our newest problem that we don't recognize granted blessings and answered prayers.
I Dreamed a Dream
Along with representing blessings, pumpkin seeds also represent your dreams! Whether that's a dream for your future or one crafted while getting a good night's rest, each seed represents a possibility.
Have you ever dreamt about a pumpkin seed? When appearing in a dream the seeds are believed to be deeply connected to your spirit or soul, providing reassurance for a decision or goal you are pursuing. To dream of a whole pumpkin is to symbolize openness to new possibilities and encourage you to try new things!
If you've recently dreamt of either a pumpkin or its seeds, take a moment to reflect on its meaning. Our dreams often reflect our deep inner thoughts, which can unearth emotions we didn't recognize before. Are you about to take a leap of faith? Have you recently made a big decision, but have begun second guessing? Trust your gut, and follow your faith.
I Heard It on the Pumpkin Vine
This one may sound obvious, but the vine of the pumpkin ties directly into friendship and connection. The pumpkin receives all its nutrients from the ground through the vine, and is a connection to the world from which it grows.
Much like the pumpkin, we gain our social and spiritual "nutrients" through the "vine" of friendship. Making a connection with another person is how we grow as individuals, find deeper meaning in our lives, and stay healthy and strong. Without a strong connection to others we begin to shrivel up and lose our connection to the world we live in.
From a spiritual sense, a weak "vine" or connection to our beliefs can weaken our faith and leave us lost. By strengthening our connection with our own spirituality we can better connect with the world around us and help others find their way.
As a writer, believer, and chronic Pinterest fail-er, Maddy believes that everyone has a unique message to share with the world, and enjoys finding new ways to strengthen her faith through different perspectives.