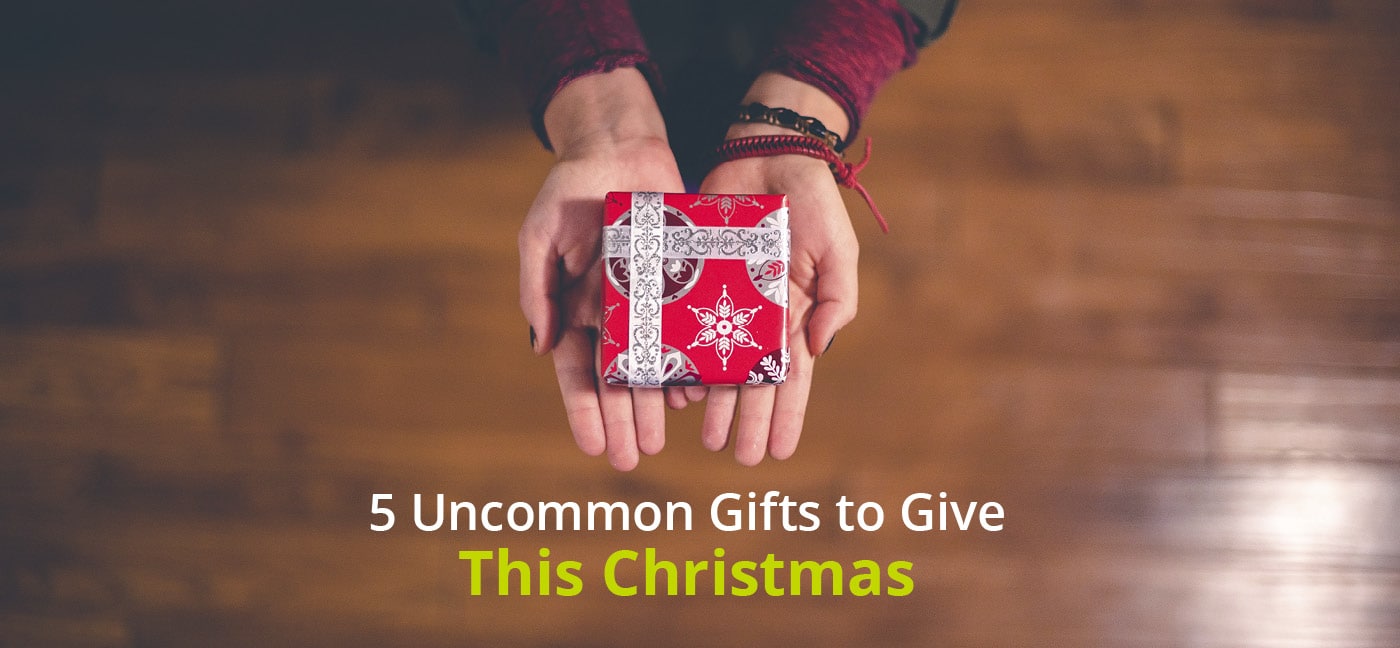 It's almost time for Christmas. You've sent your holiday cards, baked delicious treats, decorated the house and checked off every item on your shopping list — after all, the spirit of Christmas is the spirit of giving.
Generosity is central to the holiday season, and nothing says "Christmas spirit" like choosing the perfect gift for someone you love. But some of the best gifts you can give aren't under any Christmas tree. They're free, they won't wear out, and they only get better with time. When you give these gifts to family, friends and strangers all year long, you'll always get more than you give. This year, give these five gifts to everyone you meet.
1. Gratitude
It's often said that gratitude turns what we have into enough. Maybe it's a good thing that in the United States, Thanksgiving comes shortly before Christmas. When we take time to reflect on the wonderful things we have, and when we are truly grateful for those blessings, we feel more content and positive.
This holiday season and all year long, cultivate an attitude of gratitude. Be grateful for the gifts you receive, and count your blessings every day. Express gratitude to those who help you. Showing others gratitude will increase love and strengthen relationships.
2. Forgiveness
Buying someone the latest technology is great, but sometimes the best thing you can give another person is your forgiveness. When we forgive, we heal. Others heal. We let go of a weight that brings us down, and we rebuild bridges that were previously burned.
Forgiveness may be one of the most valuable gifts we can give, but it can also be one of the most difficult. If it helps, pray for assistance. When you genuinely seek to let go of anger and hurt, forgiveness is possible. And it is liberating.
3. Love
People from all over the world speak the same language — love. This year, give everyone around you more of it. Give your family a little more of your time. Pay attention to how others are feeling and offer extra kindness to those around you.
This gift can even extend to people you don't know. Treat your mail carrier, your waitress and your grocery store clerk with extra attention and kindness. When you spread that kind of joy around, you can't help but feel a little more joy yourself.
4. Positivity
It's stylish to be cynical, but you don't have to be. While many people seem to take pleasure in leaving negative reviews online, being critical of others and being generally pessimistic, you can do better. This year, give everyone around you the gift of someone positive to be around.
Try it: when you're tempted to complain, say something positive instead. Look for the good in someone who upsets you. Thank others for offering you service instead of pointing out how they could have done it better. Being positive and happy is contagious and is the perfect gift to give this year.
5. Faith
We often think faith is something we have in God or in the future, and that is certainly true. But this year, you can give the gift of a different kind of faith: faith in those around you.
Everyone has plans and ambitions, but courage can be difficult to find. Let a friend or family member know that you believe in him or her. Encourage those you meet to pursue their dreams, and offer help and guidance as appropriate. Having faith in the potential of others — especially when they might not believe in their own potential — is among the greatest gifts you can give.
Breanna is the author of two books, the mother of three children, and a frequent contributor to several faith-based magazines and blogs. She blogs about her faith, her family, and her favorite things at www.breannaolaveson.com.