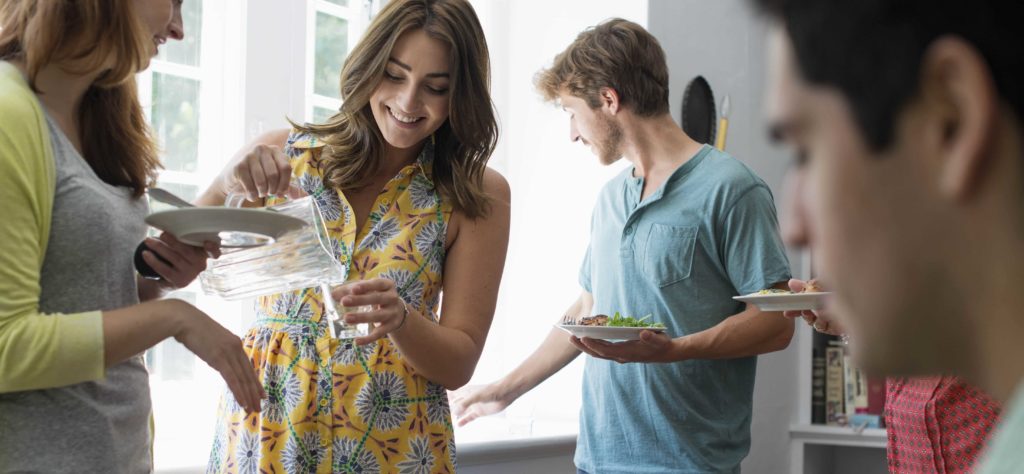 The holidays are all about giving thanks and sharing—sharing a plate of cookies with a neighbor, sharing your home for a turkey dinner and even sharing your faith with those around you. Sharing what you believe with your friends, neighbors and even family can often feel awkward. After all, you don't want to preach, just share what's important to you. Here are five ways to share your faith more easily this holiday season.
1. Let people know what you are thankful for
Whether it's during a football game or around the dinner table, find opportunities to share what you are thankful for. Tell your loved ones how grateful you are to have them and for everything they do for you. Being thankful is not only an outward expression of faith, but it will also help you be more aware of the blessings in your life.
2. Share inspirational and faith-related stories on social media
Use your social media influence to share your beliefs by "reposting" faith-related stories or even tweeting about your own faith experiences. You can also use social media to express what you are grateful for and to inspire others to do the same. Keep these short and personal to you. Don't tell others what they need to feel or know, just share your own experiences.
3. Invite friends and family to attend worship services with you
Inviting your loved ones to your worship events may seem intimidating, but if there is a special musical event or holiday worship service coming up then that could be the perfect time. Make sure they feel comfortable attending and make it clear that you are inviting them so they can enjoy uplifting activities during the holidays, not to convince them to follow your faith.
4. Display your faith through your actions
One of the best ways to share your beliefs is through your actions. When you are kind and caring to others, everyone can feel and see your inner faith. Look for big and small service activities to set a good example for your friends and family. Suggesting and then organizing a trip with friends to the local food bank, shelter, park clean-up, etc. is a great way to share the feelings true service brings.
5. Ask your loved ones about their beliefs
The best way to get comfortable with sharing your faith with friends and family is to ask about their faith first. You can better understand people when you understand their beliefs. By learning about your loved ones' faith you will be able to find some things you may have in common and you will be able to talk more openly about faith in the future.
Sharing what you believe is not always easy but you can have a great influence on others when you do. "The more we share, the more we have." –Leonard Nimoy
Discover More:
Have Faith in the Little Things
Faith Can Help You Soar: What Four Great Authors Have to Say About It
Photo Credit: Tim Robbins / Offset.com