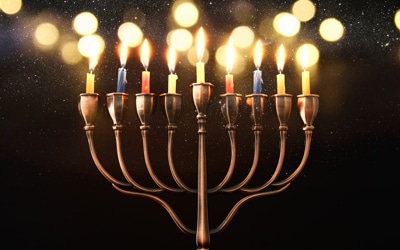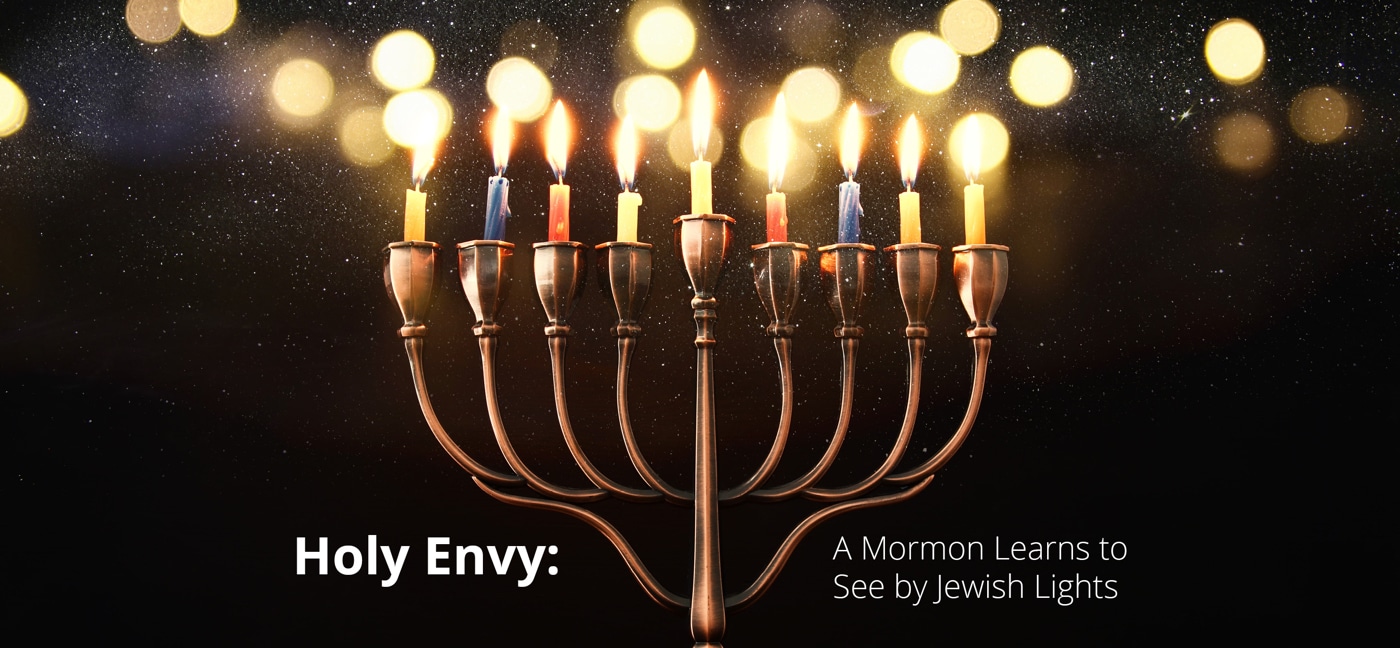 A long time ago, back in the 1980s, I found myself getting depressed on east-coast subways. Their dank ambience and indifferent passengers, some of them crazy and yelling nonsensical rants, made certain commutes feel dystopian.
After exiting the train into a particularly gloomy station one night, I looked up at a billboard looming over the scurrying crowd below. Meant to encourage Sabbath observance in the Jewish community, the placard showed a serene woman hovering over the luminous glow of a Shabbat candle, shining a light in my subway darkness. I stared and absorbed its warmth while the horde passed me by.
That year the publishing industry in which I worked was overtaken by Jay McInerney's poignant and funny breakout novel Bright Lights, Big City. But the lights in that book only dimmed the protagonist in cocaine-infused sleep and re-emerged as the sun's harsh rays aggravated a hangover. All around, the city seemed a murky place.
How much more the radiance of that Shabbat candle lifted my spirits over the drab neon of urban streets. How grateful I was, in a moment of holy envy, for what the Jewish tradition had offered me, a Mormon, through the joy and cohesion I'd witnessed in communities many consider rigid. Even more lasting, how richly modern Jewish writers (from a variety of branches) have taught me not only about navigating the tension between secular pursuits and religious loyalty, but also about finding light when the world seems darkest.
Like many who outwardly observe Hasidic Jewish communities — men in dark suits, women in head scarves, day-to-day life constrained by more dietary and moral restrictions than even we Mormons grapple with — I considered certain sections of Jerusalem, where I lived during a semester abroad, oppressive. Then, some fellow students and I ended up at a Hasidic dance venue. Accompanied by an ecstatic musical ensemble, a group of men burst into a glorious dancing frenzy that emitted a joy so palpable my flesh stayed goose-bumped and my head awash in serotonin for hours. This paradox of highly restrained living co-existing with deep passion captured my imagination.
Later, living in a Jewish neighborhood in Boston, I watched families walking to synagogue on Saturdays. What a reversal, I thought, from my own upbringing in Utah where we were the ones walking to church on Sundays while those not of our faith watched me. I felt strangely jealous, even though my Sabbath was only a day away.
Appreciation of my own religious enclave, with our similar tight-knight communities, matured in important ways thanks to Chaim Potok's novels. His Jewish characters navigated between the sacred obligations of their religion and the creative affinity they felt for writers, thinkers, and artists that the good world offers beyond the purview of the synagogue. While most modern and postmodern authors throw religion under the bus of a secular worldview, Potok remains wary of the nihilist and relativist directions those buses tend to move in. He recognizes that the gifts of belonging to what scholars call "intense" religions (interestingly, the kind that continue to flourish over declining "moderate" religions in this country) also entail the demands of high expectations and the irritations of communal idiosyncrasies.
Those who barricade themselves heavily within faith communities, Potok suggests, miss out on light and truth beyond the enclave. But those who discard their religion for the world risk losing meaning, a connection with the Divine, and a faith community, however flawed, to help them along the way. Perhaps balance is not only possible, I gleaned from Potok, but imperative.
Reading Holocaust memoirs sometimes left my connection to the Divine shaken. Elie Weisel wonders where God is as he witnesses an Auschwitz group hanging that includes a young boy whose light weight keeps him flailing helplessly in the noose. This and other biographical encounters with the unthinkable gave me a low-grade fever of religious malaise for a time. But other Jewish authors helped heal it, including Victor Frankl, who, in one of his concentration camp moments of despair hears a voice tell him "Yes" to his question about ultimate purpose. The confirmation was quickly followed by a light in a distant farmhouse glimmering on the horizon "as if painted there," he writes. "Et lux in tenebris lucet — and the light shineth in darkness."
Gerda Weissmann Klein signed my beloved copy of All But My Life after a public lecture. She survived not only the camps, but a thousand-mile winter march that started with four thousand girls and ended with two hundred. She survived because on the hot summer morning when she was to report for transport, her deeply religious father looked up from his Bible and told her to wear ski boots.
Before the departure, this father found Gerda in a sober mood, secretly contemplating suicide, and put his hand on the back of her neck, saying, "Whatever you are thinking now is wrong … Promise me that no matter what happens you will never do it." Gerda makes a sacred vow, but the spiritual and physical impoverishment of the camps takes its toll and, given an opportunity, she yearns to throw herself under an oncoming train. "At the precise moment," she writes, "when death seemed the only solution," she feels a strange sensation on the back of her neck reminding her of the promise, and goes on living.
I also have a nostalgic copy of Bright Lights, Big City signed by Jay McInerney. Chapter Four includes a brilliant subway encounter with a group of Hasidim from Brooklyn. The protagonist, wracked by existential despair, sits beside one who is peacefully reading his Talmud. "This man has a God and a History, a Community," he realizes and goes on to contemplate religion's gifts of transcendence, hope, and community — gifts he's never known. "Wearing black wool all summer must seem like a small price to pay," the secular man thinks of his subway mate. "He believes he is one of God's chosen whereas you feel like an integer in a random series of numbers." But the insight passes quickly. After inwardly laughing about the Hasidic haircut, he disembarks and the partying continues apace.
"We religious believers, whether Jewish, Christian, or Muslim, are often mocked as people who have lost touch with reality," observes scholar Ulrich L. Lehner. "But I think the opposite is true." According to Lehner, authentic religion invites us to not only accept the reality of our failings and those of the world around us compared to the greatness of God, but also to re-focus our desires and give certain things up. I'm grateful for the gifts of my Jewish friends, in books and in person, who have helped me understand that even the best the world has to offer is not worth the loss of my faith, which promises that "thou wilt light my candle: the LORD my god will enlighten my darkness." (Psalm 18:28)
Betsy VanDenBerghe is a writer based in Salt Lake City.
Editor's note: This essay is part of an ongoing series on Holy Envy. People of various religions explain what they admire in other faiths. The purpose is to increase understanding and solidarity between believers.