Maddy Stutz and Madison Seyfried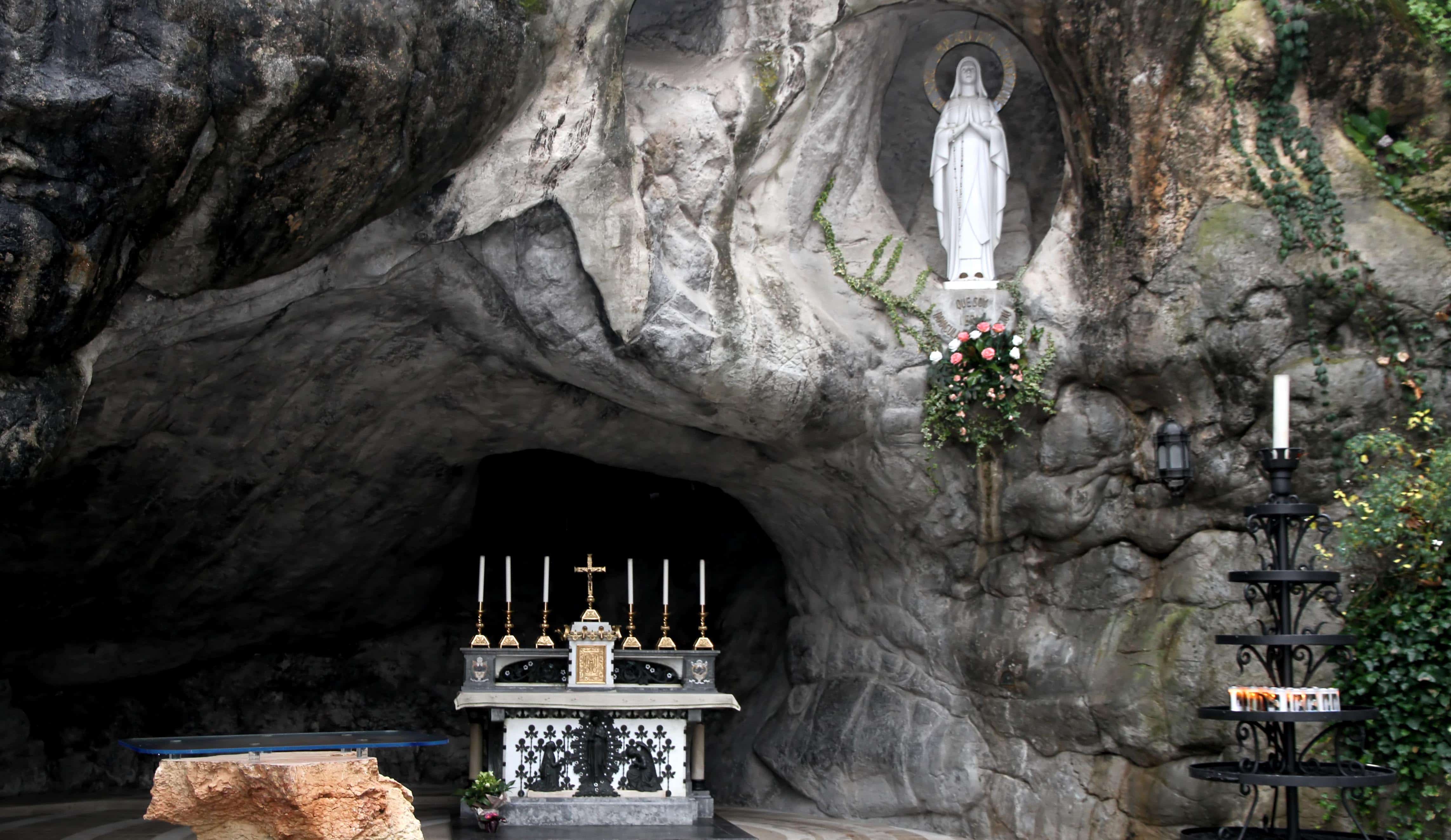 Like many, you might have thought that the healing powers of muddy ponds were solely reserved for Biblical times. But what if I told you there's a place performing these same miracles as we speak? Welcome to the muddy grotto of Masabielle, France, also known as the Sanctuary of Our Lady of Lourdes. This sacred pond has been a part of some major Catholic pilgrimages for over 150 years, attracting nearly five million pilgrims a year.
A simple dip is said to cast away handicaps, injuries, and even terminal conditions. (But no, not your Facebook addiction!) Science has no explanation for these miracles, but you'll find a heap of old bandages and crutches near the grotto to this day. And it all started with a girl searching for firewood.
Bernadette Soubirous was just 14 years old when she was sent with her sister to search for firewood, and came across an apparition. They dropped to their knees and prayed in worship of the spirit, who they later said was the Virgin Mary.
Bernadette would come to see the Virgin Mary many times, who guided her to the grotto that has healed the sick ever since.
Healings like this are not unusual for believers. We've been told these stories ever since we were old enough to comprehend them! But unlike biblical times, we now have the blessings of advanced scientific technology to help turn legend into fact. Since 1883, medical examiners have put belief to the test to find a science-backed explanation for these healings. Since these investigations started, the number of healings has drastically been reduced with just 4 confirmed miracles over the last 40 years.
Now, 4 out of millions of people might sound like, well, a 4 in a million chance of being healed. But let's be honest, those slim pickings mean the world to someone who was told they have no chance at all. In truth, these miracles might come down to just one thing: faith.
When Christ came upon a blind man and told him to bathe in the pool of Siloam, do you think he was the only one who took a dip? No, I'm sure that after the miracle was performed numerous people tried to duplicate it. But they were missing the faith that the blind man held.
It's faith that heals, not water.
As a writer, believer, and chronic Pinterest fail-er, Maddy believes that everyone has a unique message to share with the world, and enjoys finding new ways to strengthen her faith through different perspectives.