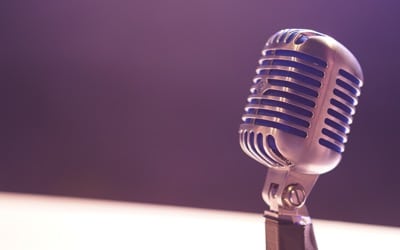 by Mary Rose Somarriba | Jan 29, 2018 | Inspiration, Stories |
Mary Rose Somarriba

These Grammy Performances on Faith and Hope Will Lift Your Spirits
After watching the Grammys last night I couldn't help but be struck by the numerous faith elements, not just in thank-you speeches this time but in song. While many musicians today at award shows continue to speak out in political tones, this year's Grammys showcased a remarkable number of references to raising our eyes and ears higher. In fact, three songs performed had the word "pray" in the song's title or refrain.
Sam Smith sings a reluctant man's plea in the song "Pray" from his new album The Thrill of It All. Admitting, "I'm not a saint," "Turn my back on religion," and "You won't find me in Church [or] reading the Bible," the singer confesses that his heart still hasn't been satisfied and longs for something more. "There's dread in my heart and fear in my bones / And I just don't know what to say / Maybe I'll pray… I have never believed in you / But I'm gonna pray." Smith sings, "I'll pray for a glimmer of hope," culminating with the chant, "Everyone prays in the end." This is one of those songs where its humility makes it all the more powerful.
Among the most powerful moments of the evening was Kesha's performance of her redemptive ballad "Praying," which includes clear references to her painful experiences and legal battle with producer Dr. Luke, in which she has alleged years of sexual abuse. Joined by a choir of female stars including Cyndi Lauper, Andra Day, and Camila Cabello, Kesha belts follows her painful recollection of being "put through hell" with notes that lean toward forgiveness rather than revenge: "I hope you're somewhere praying / I hope your soul is changing / I hope you find your peace / Falling on your knees, praying." One gets the sense that Kesha herself has found her peace on her knees. "I can breathe again …I found a strength I've never known." Making the Grammy performance all the more powerful was watching the women surround Kesha with a hug—a beautiful reminder of how supportive community can be a sign of God's love in our lives.
Also on Sunday, Lady Gaga merged two songs from the album Joanne in a memorial to her late aunt. The singer recently released a new piano version of the title song, in which she mourns for her lost relative, while admitting she knows she lives eternally: "Honestly, I know where you're goin' / And baby, you're just movin' on / And I'll still love you even if I can't / See you anymore / Can't wait to see you soar." Gaga followed her tearful "Joanne" with a return to her hit "Million Reasons," in which she belts such lyrics as "I bow down to pray … Lord, show me the way." Gaga's music video accompanying "Million Reasons" includes a climactic scene when her sister gives her a gift of a rosary—a sign of hope and healing in the story.
Both Gaga's and Kesha's songs were nominated for Best Solo Performance at the Grammys. While there will always be performances about politics and fighting injustice in this world, it's consoling at times to also hear the songs about looking above and seeking internal peace—especially when the world fails to provide it.
Mary Rose Somarriba is a writer and editor living in Cleveland. Find her at maryrosesomarriba.com