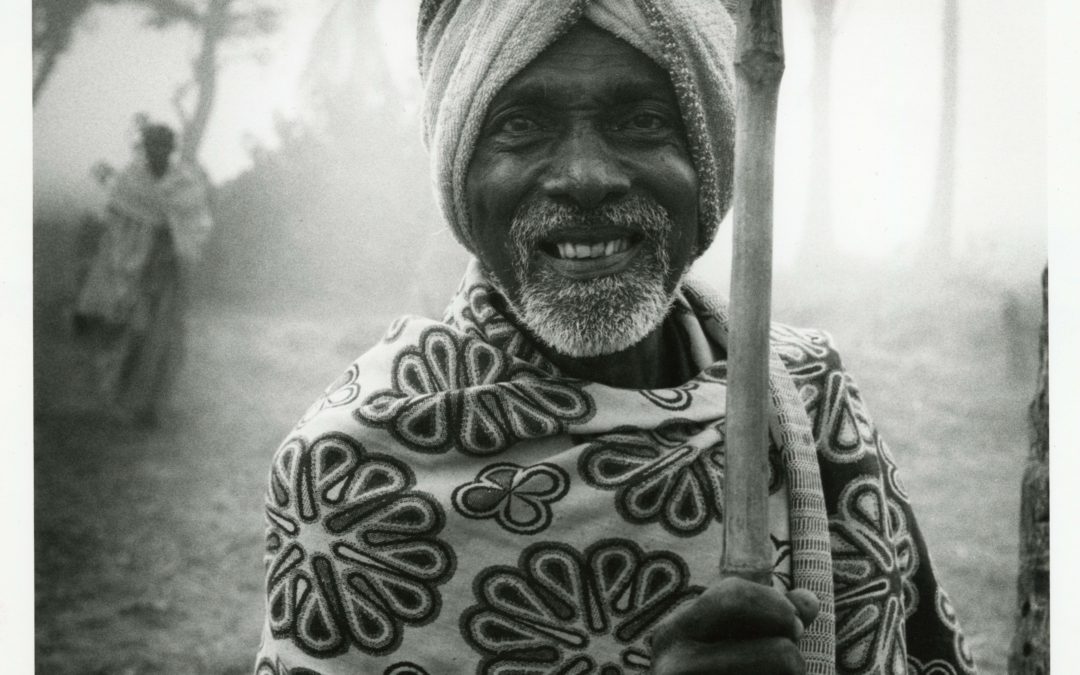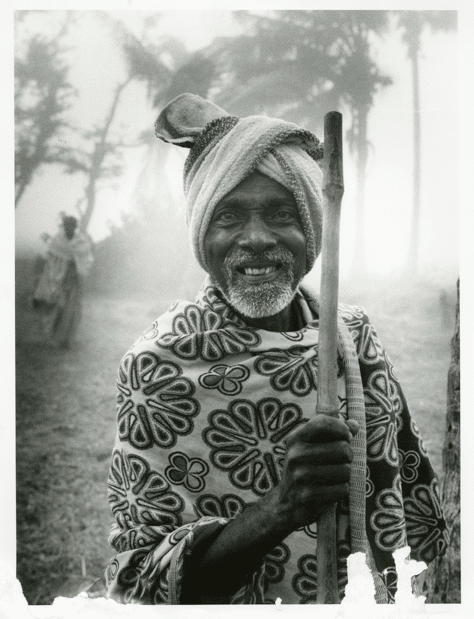 Some 18 years ago I was filming life in a village about twenty kilometers inland of the Bay of Bengal. It sounds romantic, and it was…except for dysentery. We were with a small humanitarian group who had been petitioned by one of the village elders to make the trek from America to his tiny village of Vuudi Mudi. We tagged along to film. Little did we know about rural India: the bad roads, the lack of transportation, no infrastructure, no health care, mud everywhere.
We were greeted by a roadway into the village lined with painted white stones. A banner hung on poles welcoming us, and there were strings of flower petals everywhere. We were the first Americans to visit the village in nearly 50 years. The bus stopped at the center of the village, a small Hindu temple that was not much more than a concrete pergola. All 400 villagers gathered to see us. Their joy and fascination were overwhelming. There was dancing and music on makeshift instruments and everybody wanted to hug us. It lasted deep into the night: the women in layered, flowing colors of bright saris, little kids in cloth shorts or skirts, brass ankle bracelets that kept rhythm with drums and 3-stringed instruments and a cacophony of dented bells, brass horns and rhythm sticks. The night was clear. Coconut trees seemed to bend in on us. We were exhausted. They begged us to share some music of our own. We promised we would have a number ready for the next night and collapsed on the cement floor of a tiny hut. We woke to 30 or more children smiling at us through the window. It was cold. The sun was glowing through the damp haze. It was like waking up in the middle of a 3rd grade classroom. I quickly became attached to one boy in particular. We nicknamed him Coconut because his head was shaved due to lice. He had a deformed hand from falling in the fire as an infant. But his smile could light up the Ganges at night.
Our task was to film daily life: coconut harvesting, fabric dyeing, traveling vendors weighed down with baskets or brass. Our film crew of three bought a whole stock of bananas for breakfast. The vendor kept shaking his head at his good fortune. Coconut led the way, wrangling the other kids and proudly carrying our gear. We tried to pay him but he wouldn't take so much as a banana. It was his honor to help, he told us.
As soon as the sun began to drop, villagers began gathering at the temple to hear the Americans perform. We had a guitar with a crooked neck and four strings. It was probably the first live performance of Beetles songs in a Hindu temple since the Fab Four visited the Maharishi. We sang the three songs we knew over and over while the kids laughed and danced.
Two days later we were walking the twenty kilometers to the Bay of Bengal for a huge Hindu celebration. Thousands of people thronged the streets. In the early morning it was a river of color, a procession that made its way to a courtyard to picnic and wait for their turn to walk through the temple, light incense, drop flower petals in reflecting pools and thank the gods for their good fortune. These were people who lived two seasons a year; the harvesting season where they worked long days, and the monsoon season, where they waited out the rains in dreary grayness. Their faith was remarkable. Even though they often had to rebuild their homes when the monsoons ended, they had faith that when the storms lifted, the gods would smile on them once again. And so they made the pilgrimage each year to express their gratitude. Most people lingered for days, sleeping around fires and visiting friends from other villages. I sat with a group of children who were listening to one of the village elders tell stories. Through a translator I got bits and pieces of one of the tales, the story of Dhaka Sietma. For many families, the trek takes days. They often travel at night if it is too hot during the day. Children grow nervous about being left behind and falling asleep in the dark. The elder was explaining what happens to such children. Before morning, Dhaka Sietma, a kind of goddess of lost children, collects all of the sleeping children along the roadside and places them by the warm fire of their families.
The morning we left the village, we found Coconut in the same place we found him every morning—curled up on the cold ground outside our hut, his legs pulled up close to his body and tucked under his ragged shirt to keep warm, waiting to carry camera gear. He insisted on serving us and we could do nothing about it. He would never come inside the hut, never take a sweatshirt or a blanket or even a woven mat in the cool evenings. We had even offered to buy him a bottle of Fanta from a roadside shack, a treat I'm sure he'd never had. His service to us was a great blessing he told us, and refused the drink. I have also come to suspect that he didn't want to elevate himself above the other children in any way. His faith was all he needed–the assurance that whatever the seasons brought, all would be well. No social promotion could replace that. His gratitude, humility, and willingness to serve were the manifestations of that faith.