Michael Fitzgerald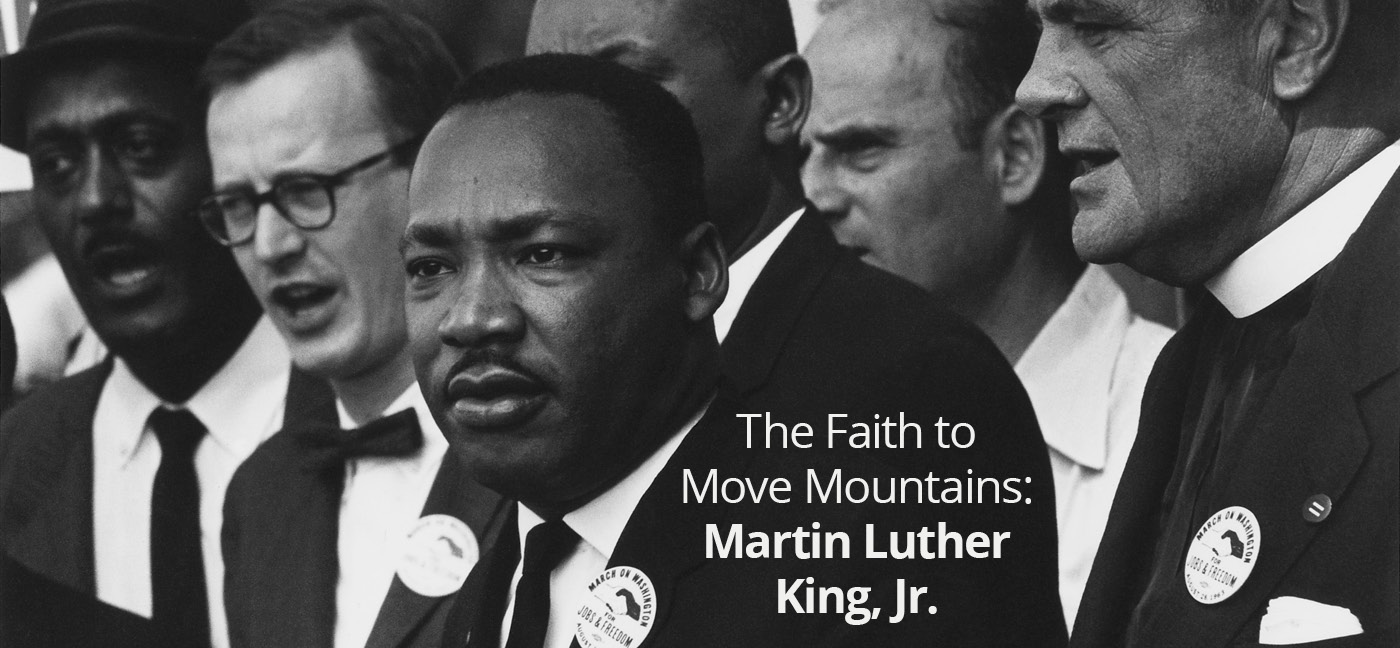 Every year, an American holiday honors Martin Luther King, Jr., but do we really know his story? Streets are named for him in nearly every major city in the United States. Do we remember why?
The faith of Dr. King still moves millions. He had a faith beyond human endurance, but it was also a faith that moved a mountain—of segregation, of racial discrimination, of injustice. Here's a story that proves that faith. It was a turning point in King's life and maybe the history of the world.
A Threat on His Life
It was late one cool January night in 1956 when the telephone rang at the parsonage of the Dexter Avenue Baptist Church in Montgomery, Alabama. King, who was Dexter Baptist's 27-year-old pastor, picked up the phone. The voice on the line was menacing. "We're tired of you and your mess," the man said. "And if you're not out of this town and out of your house in three days, we're going to blow your house up and blow your brains out."[1]
The "mess" the voice was referring to was the historic Montgomery Bus Boycott that had ignited the month before when an exhausted Rosa Parks refused to give up her bus seat to a white man.
After the call, Martin went into his kitchen with a heavy heart. He had a decision to make, one that would change the course of his life. At first, he just tried to figure out a way to get himself, his wife Coretta, and their baby Yolanda out of Montgomery without looking like a coward. Can you blame him?
Then it happened. As he began to pray out loud, he heard a voice calling him by name, a purer, stronger voice than the one he'd heard on the phone. "Martin Luther," the voice said, "Stand up for truth, stand up for justice, and stand up for righteousness."
That's all he needed to hear. After that revelation in his kitchen, Martin Luther King, Jr. was all in. He never looked back or turned away from the mountain-moving faith that he needed to change the course of history.
House Bombing
Only three days later, at around 9:30 p.m., while Martin was away at a meeting, Coretta heard a loud thump on their front porch. She instinctively ran to the back of the house where Yolanda was sleeping, just as an explosion filled the front rooms with smoke and shattered glass.
After he got word by phone, Martin rushed home to find the front of his house badly scarred. Though his wife and daughter were safe and unharmed, a furious, armed mob surrounded his house, ready to hunt down and pay back the white community for what had happened.
Two Things to Be Free
But Dr. King believed that there are two things you need to be completely free. First, you have to forgive everyone for everything wrong they've ever done to you; and second, you have to be unafraid to give up your life.
Martin came out onto what was left of his porch and raised a hand. "We must meet violence with non-violence," he said calmly. "Remember the words of Jesus: 'He who lives by the sword will perish by the sword.' We must love our white brothers, no matter what they do to us. We must make them know that we love them. Jesus still cries out across the centuries: 'Love your enemies.' This is what we must live by. We must meet hate with love."[2]
Decades later, those words are still showing me the way. Because he was willing to forgive, because he was willing to lose his life in the struggle, King marched in a single direction from that day forward and changed the social fabric of America.
The King Legacy
King galvanized the Civil Rights movement. The boycott ended the following year, with a courtroom ruling that desegregated the bus system. Within a decade, Dr. King delivered his famous "I Have a Dream" speech[3] during the March on Washington from the steps of the the Lincoln Memorial, and President Lyndon B. Johnson signed sweeping civil rights legislation into law. Those are just a few highlights from an overwhelming list of his accomplishments for the cause of freedom and justice.
Government harassment, attempts to publicly discredit him, and threats on his life could not deter King. Only an assassin's bullet in August 1968 accomplished that.
But that legacy lives on. In a small, private way, it still lives on in me. Thank you, Dr. King, for all you've done to make the world a safer, more fair, more sane place. And thank you for what you've done for me personally. You quietly moved a mountain inside of me.
[1] http://www.history.com/topics/black-history/martin-luther-king-jr/videos/martin-luther-king-jr
[2] Roger Bruns, Martin Luther King, Jr: A Biography (Westport, Connecticut: Greenwood Press, 2006), 42.
[3] https://www.archives.gov/files/press/exhibits/dream-speech.pdf
Because of his faith, Michael still believes there is plenty of good in this world. He loves his family and lives to write, read, run, and ski.