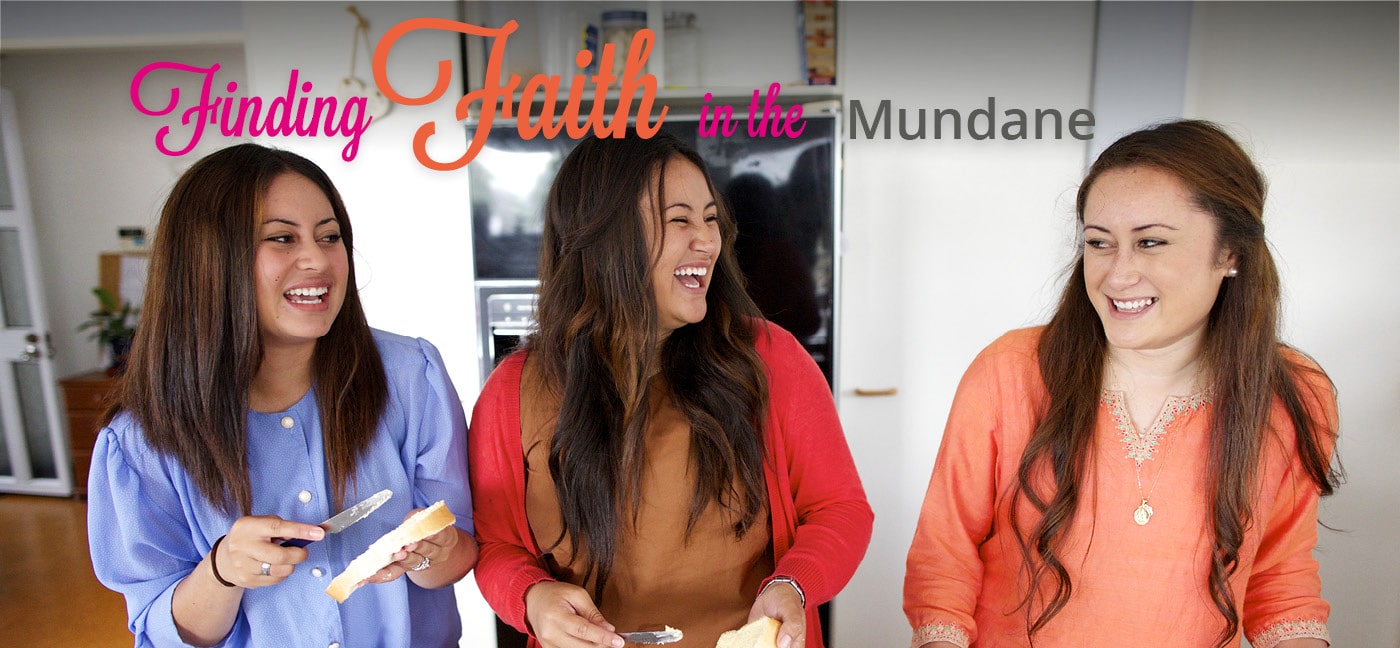 Ever wished you could speed through certain phases of your life? As a kid, I often imagined this possibility. I pictured using a gigantic TV remote to fast forward through the parts of life that were boring, stressful, frightening or mundane and skip ahead to "the good stuff." Looking back, I'm grateful I didn't have access to such a remote. My life would have consisted entirely of Christmas mornings and birthday parties; there is so much I would have missed!
Although now I can admit that wielding a gigantic TV remote might not be the best way to approach life, I sometimes catch myself drooling over the exciting lives depicted on social media or in movies, forgetting the fact that these are merely highlight reels, lives that have been distilled into a thick concentration of thrill.
It's not real life.
Real life is made up of brushing your teeth, running late for work, and washing dishes over and over again. Real life is t-ball practices, long grocery lines and sitting at a desk from nine to five. Much of real life can be pretty monotonous. But in spending all our time wishing and waiting for the thrills and trying to evade the monotony, we attempt to fast forward through real life and begin to view the daily grind with contempt. Faith, however, provides a better perspective. With faith we find meaning in and even celebrate the humdrum of daily living.
Ironically faith, or belief in the unseen, is all about vision. Faith allows us to "see" what normally goes unnoticed. In this case, faith can help us see inglorious monotony with gratitude.
Stop Taking Life for Granted
A few years ago my family took a trip to France. While visiting a small town outside Paris, we drove past a beautiful but non-famous chateau. I was in awe. Looking around, however, I realized that no one on the streets seemed to care. They were all busy carrying their groceries, listening to their iPods, and considering their unpaid bills. For those who lived in the town, this was just another monotonous day. Incredulous, I began shouting, "You live next to a castle! Don't you care? You're missing it!"
I wonder if God ever feels the same way about us. Are we seeing life's chateau? Or are we missing it?
Develop an Alternative Perspective on Growth
Sometimes things feel monotonous because we cannot see progress. We seem to be metaphorically punching a wall over and over without noticeable effect. Perhaps it's our perspective that needs an update. A change in perspective allows us to recognize that even if the wall is not coming down, our arms are getting stronger.
See How Far You've Come
Even grand adventures like swimming the English Channel or hiking Mount Kilimanjaro require repetitive steps. We call this diligence, persistence and tenacity. Grand vistas and epic photo ops are exciting because they are the culmination of previous perseverance. Faith reminds us that each forward step matters. There is a majestic vista ahead of us.
By choosing to view our lives through the lens of faith, we can choose to believe that our small, simple, albeit mundane, actions matter. Rather than distract ourselves from life's monotony, we can remember that each moment is a gift, given by God for a reason. There is always something to learn, appreciate, work at and celebrate. Why would we want to skip to the good stuff? It's all good stuff!
Erin Facer is a graduate of Brigham Young University and proud southerner. Contact her at facererin@gmail.com