Anna Delamerced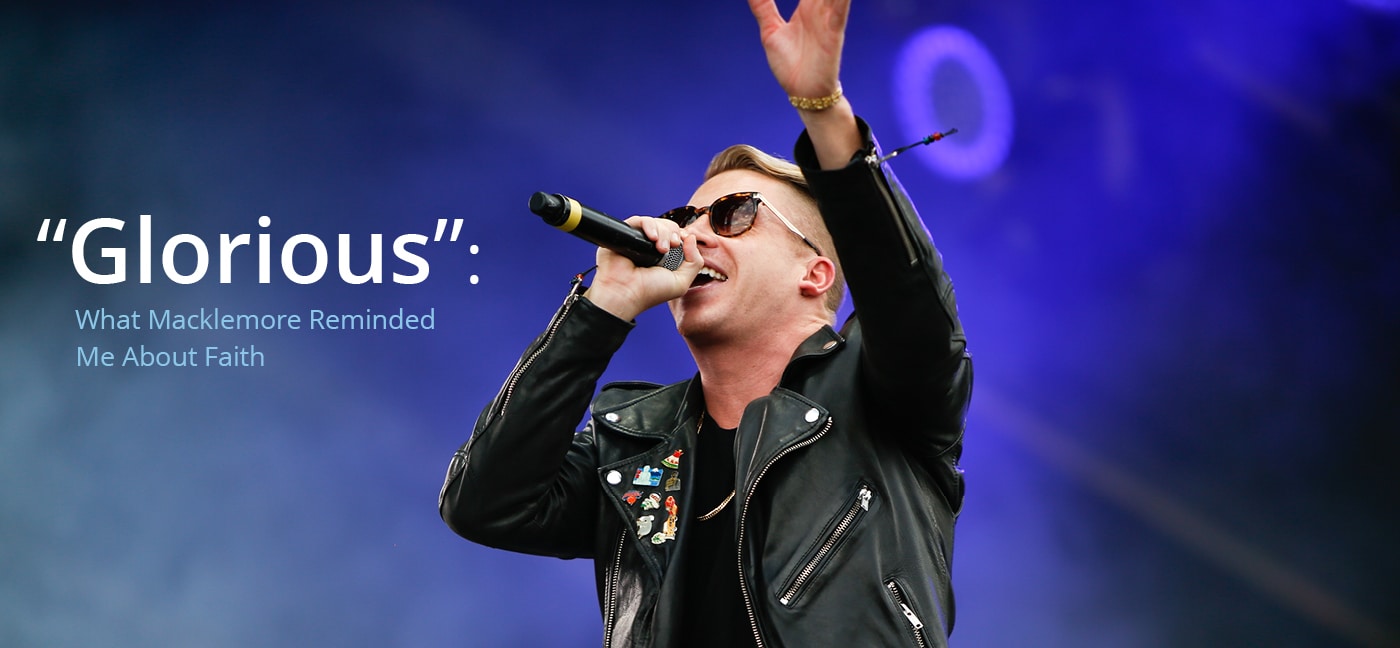 Macklemore had never brought me to tears.
But today, I watched the recently released music video of his new song, "Glorious," and I cried. The keep-a-box-of-Kleenex-by-your-hands kind of crying.
There were a few reasons why I was sobbing on a summer afternoon.
Love for Family
One, the video featured the rapper surprising his grandma on her 100th birthday. What was particularly poignant was when Macklemore drove his grandma to a lake and gently wheeled her to the dock, where they sat side by side, hands resting upon one another's.
It made me think of my own grandparents, and how much I miss them, both the ones who have passed, and the ones halfway across the world in the Philippines. On my birthday a few days ago, my 89-year-old grandmother messaged me from the island of Cebu. I felt that bittersweet combination of both happy and sad – happy to hear from her, and sad that I couldn't be there to see her in person. As a medical student, my school work, research, and studies are keeping me in the East Coast for the time being. But watching this music video reminded me how we're called to honor our mother and father, and I would say this extends to the mothers and fathers of our own parents. No family member is perfect, and I know I fall short in loving my own parents. But this music video reminded me of, just like in Proverbs, the elderly are a "crown of glory", a gift, a blessing to their children's children.
New Life
Another way this song reminded me about faith was through the lyrics, particularly the repetition of these lines:
[Chorus]
I feel glorious, glorious
Got a chance to start again
When Skylar Grey sings the chorus, I'm reminded of second chances. The Christian faith hinges upon this new life in Christ. An opportunity to start again, new birth into another way of living. Scripture discusses this in many places, such as in Paul's 2nd letter to the Corinthians: "Therefore, if anyone is in Christ, he is a new creation. The old has passed away; behold, the new has come" (2 Corinthians 5:17).
Both the first and second verses of this song also echo these sentiments. In Verse 1, Macklemore jumps into rapping about "a new attitude and a lease on life / And some peace of mind." I thought about how we are made new in Christ, with a new outlook and perspective on life.
Verse 2 is like a prayer, with Macklemore rapping "Another morning, a morning, don't let self get in my way." Hearing this reminded me of a passage in Ephesians, where Paul calls the people "to put off your old self, which belongs to your former manner of life and is corrupt through deceitful desires, and to be renewed in the spirit of your minds, and to put on the new self, created after the likeness of God in true righteousness and holiness" (Ephesians 4:22-24). Oftentimes, my sinful self gets in the way of living out my faith. But by the grace and help of God, we are called to put on a new self, so that we may more closely reflect his goodness.
Purpose
Yet another way this song compelled me to think about faith was in its exploration of purpose. Macklemore poses these questions: "So when I leave here on this earth, did I take more than I gave? Did I look out for the people or did I do it all for fame?" I asked myself these questions. What have I done with my time, resources, and efforts? Have I been living a life of service, of purpose? To be honest, sometimes I forget why I'm really here. Sometimes our brokenness causes us to push to the wayside what's really valuable in our lives. Faith, versus fame. Love, versus selfishness. As I try to live out my faith in God, I try to remember that I was made to love God and to love others. Sometimes I need to remind myself, "I was born for this, born for this / It's who I am, how could I forget?"
Perseverance
Finally, the song ends with these lines:
I made it through the darkest part of the night
And now I see the sunrise
Now I feel glorious, glorious
I feel glorious, glorious
In this life, we will have trials and tribulations. We will often face the darkest part of the night. But my faith compels me to hope and know that one day we will enter a city that "does not need the sun or the moon to shine on it, for the glory of God gives it light" (Revelation 21:23). The images of the words "sunrise" and "glorious" in the song reminds me of passages in Scripture that say "the Lord will be your everlasting light, and your God will be your glory" (Isaiah 60:19).
So here I was, still (happy) crying after listening to the song for the tenth time. Maybe Macklemore didn't write this with these intentions in mind. But for me, I'm grateful, because this song reminded me a lot about faith.
"I got my breath, I got my faith and I remember why I came."