It had been a difficult two months since my husband and I moved from Salt Lake City to Boston for graduate school. Although we had saved meticulously, our expenses were twice what we anticipated. We also found out that my four-month pregnancy was considered extremely high risk, and the doctors called me in every week for blood tests and extensive procedures. Chances were high that I would have to deliver prematurely or risk serious health consequences.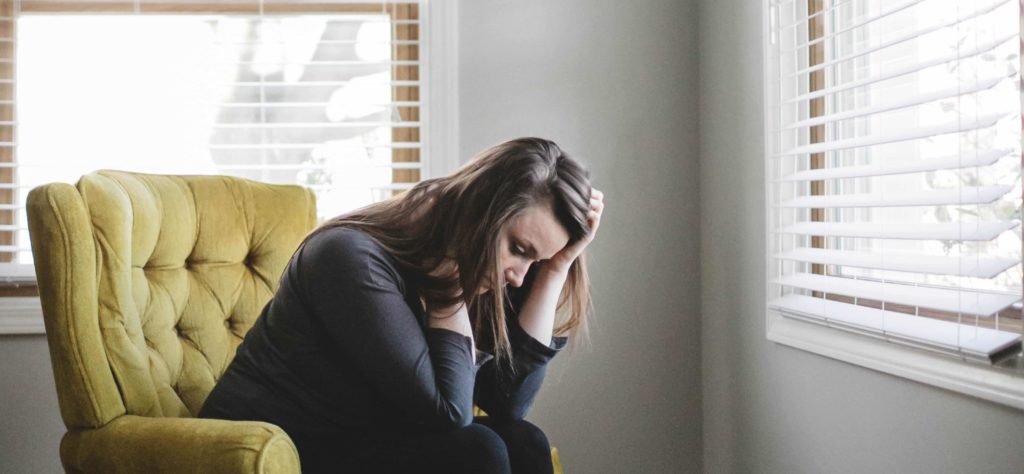 While my husband put in long hours for an accelerated graduate degree, I remained unemployed despite a strong resume and numerous applications for positions. We were living in one of the top-five most expensive cities in the nation and had to make do with only my meager freelance salary.
Things were beginning to look up, though. We were adjusting to our hectic schedule and making do with cheap pasta and potato dinners. We were relishing the joyous details of our lives—like a warm cup of tea on a New England autumn evening.
Then I received news that my oldest brother had taken his own life, one week before his birthday and two weeks before Thanksgiving. Nobody in my family knew the extent of his mental and physical illness because he had resisted our efforts to reach out. His passing shook my family to its core, especially my parents. The whirlwind of his funeral left us in shocked grief, and we knew that the pathway to healing would be long and arduous.
With the holiday of thankfulness approaching, I had no idea how I could face the heavy burdens of my personal and professional life without caving. However, as I began to take stock of my life, I also felt a deeper sense of gratitude to and connection with God. Because I was desperate for comfort and relief, I could more easily recognize God's hand guiding my life. This expanded my vision from focusing on everything that was going wrong to recognizing how much God was sustaining me in small but significant ways.
Here's what I learned:
1. Be grateful for poverty. Making the cents stretch helped to feel grateful for the smallest blessings that I had taken for granted before. Desperate for a treat of some kind, my husband and I went to the grocery store one night and found hot chocolate on the discount shelves. We savored every sip. Being strapped for cash also gave us the chance to benefit from the kindness and generosity of others.
2. Be grateful for health. When I found out that my pregnancy could be life-threatening, I began to treasure every moment. I no longer took my breath or my heartbeat for granted. Every time I went to the doctor and came away with a clean blood test, I would listen to the rhythm of my heartbeat all the way home from the hospital. I was so grateful just to be alive and to have another day with the people I loved most.
3. Be grateful for learning. Although I couldn't find full-time work, my freelance work allowed me to expand my perspective and increase my initiative. I had to work harder to earn projects that would provide for my family, and I was forced to develop expertise in unfamiliar situations. When I looked back on this work experience, I was amazed at how much I had grown professionally.
4. Be grateful for friends and family. As difficult as my brother's death was, my family took it as a signal to draw closer together and express love and appreciation for one another. We learned that it is always worth it to show love, even when it can be hard.
5. Be grateful for God. Although God allowed me to carry these burdens, He never left me comfortless. He showed up in the details—whether in a much needed paycheck, through a generous family member, or in quiet moments of grief or serenity. God makes it possible for us to have peace, even in the darkest times. And that truly is a blessing that deserves our deepest gratitude.
Discover More:
At Home with a Higher Power: What Nature Can Tell Us about God
Skateboards and Faith: Finding Balance on the Board and in Life