Megan Miller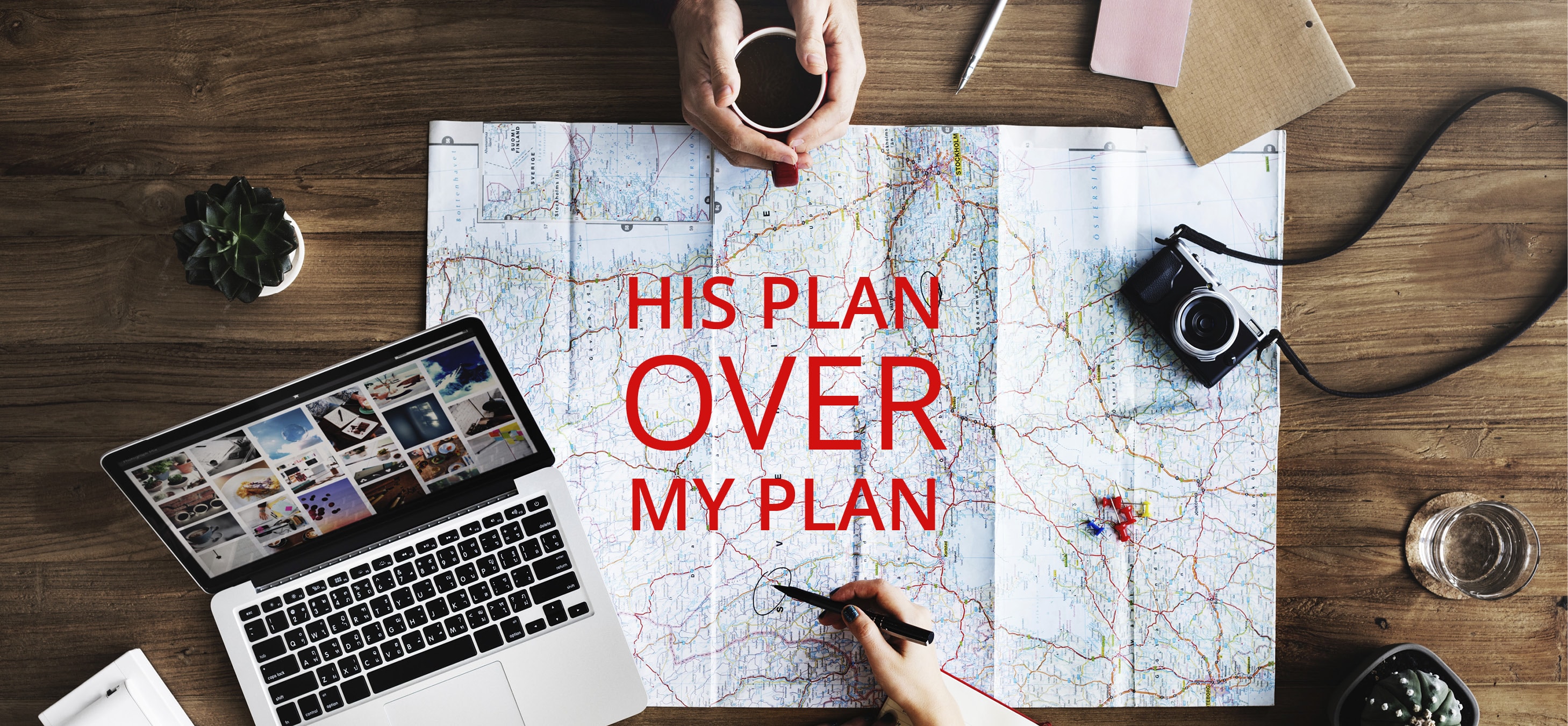 I'm writing this article at a desk surrounded by two calendars, a planner, and a to-do list angrily glaring up at me. I have never been a person that likes to "wing it." When I'm stressed, I make even more lists to help me organize my rushing and jumbled thoughts. I make plans to help manage stress, but when they fall through or don't go as planned, I become even more stressed.
We can all relate to this. Besides all of our day-to-day tasks that we plan for, we all have a plan in our heads of how our life should be. We imagine a big white wedding dress, a new car when we graduate, a job that pays well and getting to retire early. I thought for sure I would get married right out of high school and never have a career. This isn't wrong by any means, in fact, these plans give us hope for the future. Hope that after a bad day we will still have good days ahead. But we aren't perfect, and our plans fall through. Things change, people change and life is unpredictable. We CAN'T plan the way we wish we could.
But there is someone who can.
There is someone who knows all things and knows us each personally. There is someone who is perfect, and who has a perfect plan for each and every one of us. Why would this perfect being, who knows us each so well, leave us on this earth to plan for ourselves? Why knowing all he knows, would He leave things up to chance?
And the answer is simple. He doesn't.
We all feel lost, confused and battered at some point in our lives. We all wonder how we can possibly go on from loss, sorrow, heartbreak, and disappointment. we wonder, how in the midst of all the war, terrorism, hatred, and intolerance there could possibly be a plan for us.
In a world that is so unpredictable, we can focus our faith and energy on finding the path that our God has laid out for us. He knows our thoughts, our hopes, and our prayers. He knows what makes us happy and loves us so much, that he would do anything for us to be happy.
But he can't force His plan on us.
We have to have faith and be constantly seeking guidance and inspiration from God to truly gain understanding about what He would have us do. And sometimes the path isn't clear. Life is hard. Things change. And we wonder how these events could possibly be for our good and help us. We may not know in this life, but I know with certainty that we will know. We just have to keep trekking. We have to keep walking down the road less traveled and know that our God will never lead us astray in His perfect plan.
Megan Miller is a BYU student with a passion for social media, writing, and her dog. Contact her at meganjomiller@gmail.com.