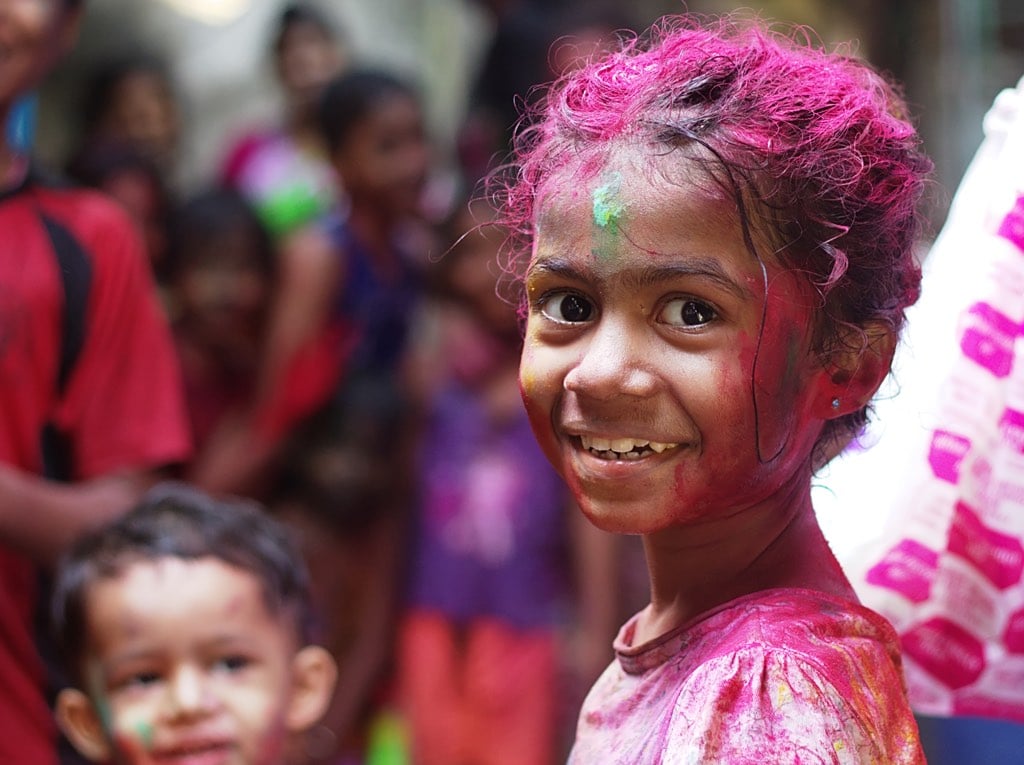 I'm a trauma queen. My therapist says I've been through a greater variety of trauma than anyone she's ever worked with. Jokingly, I "brag" about it. In reality, I'm surprised I'm still alive. And, miraculously—with heaven's help—my past is becoming the strongest part of my present and the brightest part of my future. It is in this same spirit that I'm celebrating Holi this year, for the first time.
Holi is an ancient Hindu holiday celebrated mostly in India and Nepal. It starts the night of the full moon just before spring—this year starting March 12th. People gather round a Holika bonfire that symbolizes the burning away of the bad and the victory of good. It's a time to let go of the past, to forgive and forget. The following day, people gather together and celebrate by "coloring" each other. Brightly colored water and colored powders are thrown on each other until everyone's drenched in color. It marks the beginning of spring. A time of peace and harmony. A fresh start.
We each have things from our past that can interfere with the present. Whether they're mild or severe, we're prone to collect them and the negative emotions attached. Like when someone has said or done something hurtful. Or, when we've done something embarrassing or hurtful to someone else. The more upsetting the event, the more likely we are to remember. And, the more the emotions can make us feel worse, over and over again.
So, using a fire to symbolize the burning away of the bad and the victory of good can be healing. Fire is often used to purify, cleanse, and change. In nature, fire makes room for new vegetation to grow and the resulting ashes provide nutrients. So, as a Holika fire symbolically burns away emotions from the past that weigh heavy, it can make room for new growth. Allowing for a celebration where we can enjoy the present.
A few years ago, I was in a group therapy discussion where we were working through difficult issues from the past. The instructor had us write down, on a piece of heavy paper, those memories that kept coming up and troubling us. Then, we went outside, walked off by ourselves, and each burned the list. The paper was thick, so it burned rather slowly. I watched as each troubling emotion was consumed, disappearing into the sky as smoke and falling to the earth as ashes. I was making room for new growth and providing important nutrients for that growth to take place.
I'm looking forward to my first Holika fire. And, the next day, where I can welcome a colorful new season of life.
Laurie Campbell can be found, on the first night of Holi, watching past burdens turn to smoke and ashes. Her celebration of spring the next day will likely be a "Westernized version" where she'll enjoy Peeps of all colors.