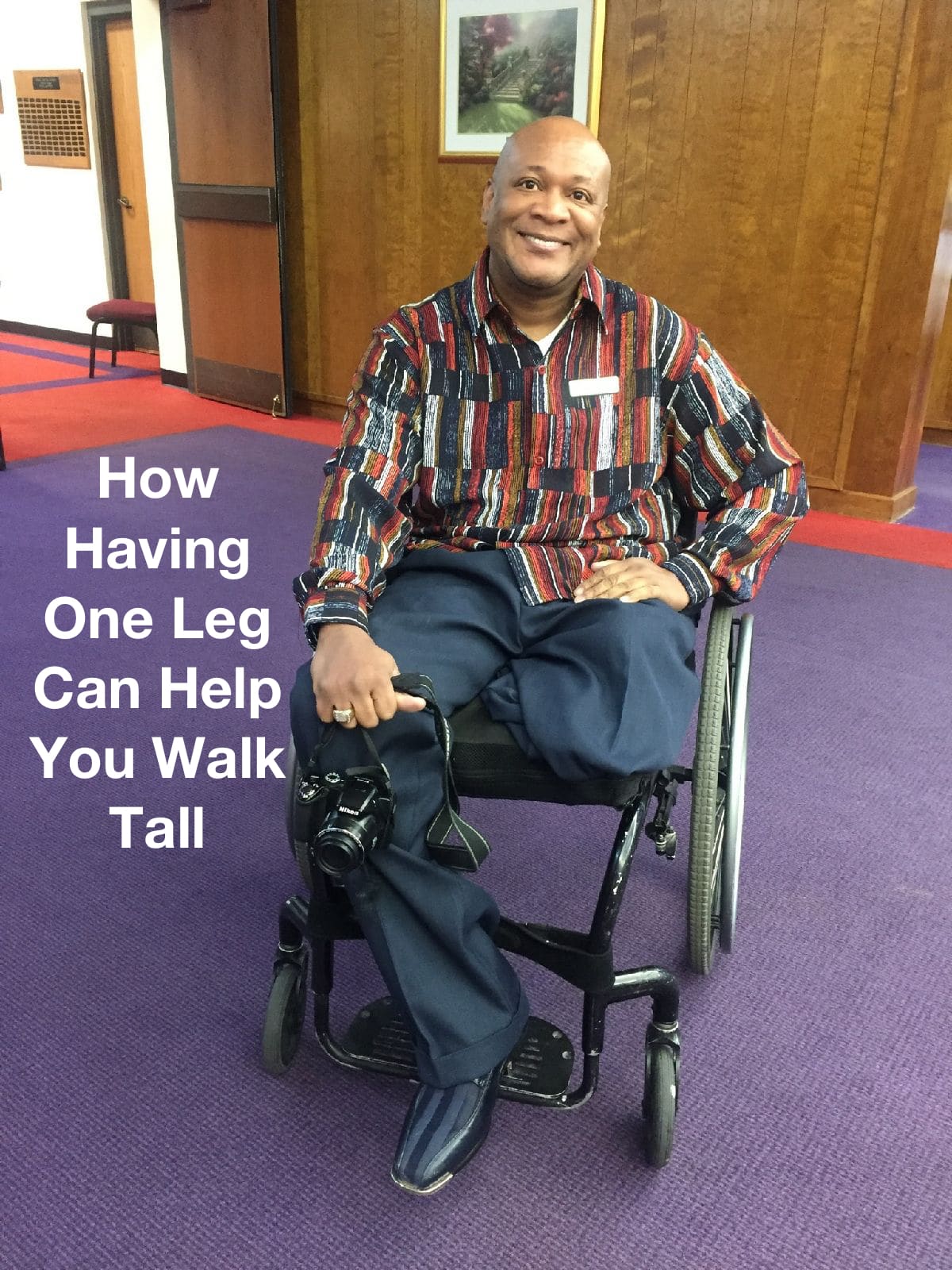 When is the last time you saw a man in a wheelchair wielding a weedwacker in one hand and a push-mower in the other? This remarkable sight is not uncommon in Kenneth Poole's neighborhood because Kenneth is the one brandishing the blades.
I met Kenneth in the checkout line at Goodwill. As he bagged my thrifty finds he handed me his business card with the logo, "Everything from the Wheel Chair." When Kenneth says everything, he means EVERYTHING. From lawn-care and car detailing to a YouTube cooking channel, Kenneth can do it all. I became so intrigued by his tenacity, as well as his obvious faith, that I asked if I could meet with him to learn his story.
We met up in a hospital cafeteria and I quickly learned that his life had not been easy. With his dad out of the picture and his mom lacking stability, Kenneth grew up being shipped back and forth between aunts. As a teenager he dropped out of school to work and took a job as a cashier at Paul's Market (a local convenience store). One night, while on duty at the register, an armed intruder came in and started firing. Kenneth took seven shots.
He awoke in the hospital feeling cheated. Why had this happened when he hadn't done anything wrong? That's when he learned that that his leg would need to be amputated.
He became overwhelmed by bitterness and started living by the mantra, "I am not going to care about anybody because nobody cares about me." He seemed to have no future and no way out. Even his multiple attempts at suicide proved unsuccessful. Then his mom died. He couldn't sleep at night. He tossed and turned. He began to grow concerned about making her proud of him. Finally, he asked his cousin if he could go with him to church and started attending The Temple Church.
"I kept going to church and I just kept learning new things that I never knew!" said Kenneth. "Finally a year later I joined. They say that when you turn toward God you will still have your ups and downs. Sometimes I think that this God stuff is not working for me – but I still try to read my bible and pray every day — And he still reaches out to me through other people."
Not only does God reach out to Kenneth through others, but I know that Kenneth acts as God's hands on a daily basis. He has now made it his life mission to help others who struggle with physical limitations see that they can do whatever they want to. He is living proof that you can do anything and everything from a wheelchair.
I don't fully understand why God allows bad things to happen to His children who He loves so much. But, talking with Kenneth it seems evident that God was able to use this tragedy to draw Kenneth closer to Him.
As Kenneth himself said, "I used to be on the streets but sometimes you have to put that stuff away and turn toward God. It has not all been good since I turned toward God – but I feel like the people at church really love me and my good times outweigh my bad."
This is what unites those of faith. Although our challenges differ, the source of healing is the same. I often feel limited by mistakes, insecurities or doubt. But, as I turn toward God those limitations don't need to hold me back. I hope to face my figurative wheelchairs like Kenneth: with a weedwacker in one hand and a push mower in the other.
Erin Facer is a graduate of Brigham Young University and proud southerner. Arranging flowers, perusing through old documents and spreading peanut butter on celery stalks are a few things that make her glad to be alive. Contact: facererin@gmail.com