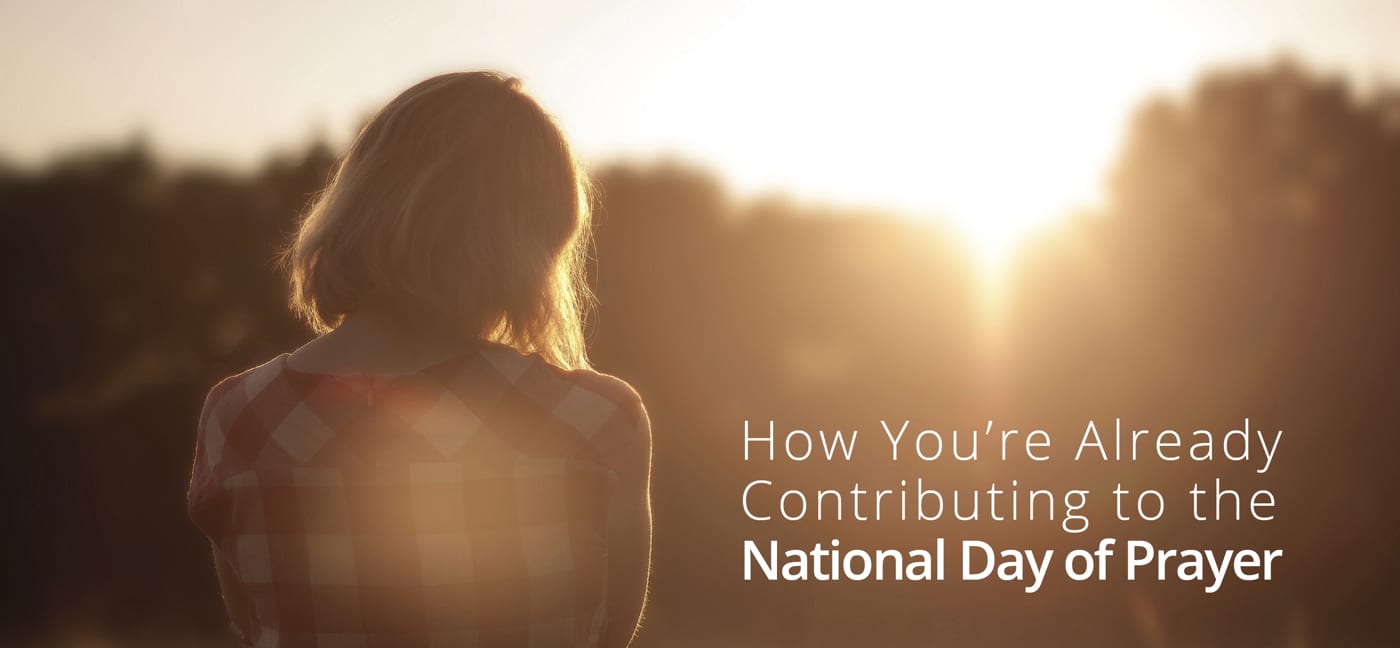 Did you know the United States has an annual National Day of Prayer? Regardless of your religious beliefs, you can participate this year on Thursday, May 3. In fact, you may have been participating in small, daily ways already.
What is The National Day of Prayer?
The National Day of Prayer comes each spring, and has ever since 1952, when President Harry S. Truman declared it law. In 1988, the law was amended to appoint the first Thursday in May the official date of celebration. The amended law was signed by President Ronald Reagan, who said:
"From General Washington's struggle at Valley Forge to the present, this Nation has fervently sought and received divine guidance as it pursued the course of history. This occasion provides our Nation with an opportunity to further recognize the source of our blessings, and to seek His help for the challenges we face today and in the future."
People of many religions honor the day, including Christians, Protestants, Catholics, Sikhs, Muslims, Hindus, and Jews. Some gather to pray in houses of worship, and others celebrate with food, music, and time together.
This year, the theme is "Praying for America: Unity," based on the scripture Ephesians 4:3: "Make every effort to keep the unity of the Spirit through the bond of peace."
How Can Each of Us Participate?
Our nation is divided, but goodness can still be found. In 2017, stories of light shone through the darkness which shrouded nearly every bit of news. In addition to praying for the unity we desperately need now, we can follow the examples of the people who inspired us.
Find Common Ground
Do you remember when a 22-year-old rapper from Harlem and an 81-year-old grandmother from Florida became friends after competing in 324 rounds of an online crossword puzzle? Spencer Sleyon agreed to play a Words With Friends game with a random opponent. Over a year later, he and Rosalind "Roz" Guttman were still playing and had become real-life pals. They met in person in December of 2017, when Spencer traveled to Roz's hometown.
Speak Well of Others
When Senator John McCain announced his brain tumor diagnosis last summer, fellow politicians—including some who opposed him in the past—rallied to offer support and encouragement.
Former president Barack Obama, who ran against McCain in the 2008 presidential election said, "John McCain is an American hero and one of the bravest fighters I've ever known. Cancer doesn't know what it's up against. Give it hell, John."
Help Someone in Need
Around the same time last summer, nine swimmers, including an entire family of six, were trapped in the current at Panama City Beach in Florida. Beach-goers spotted them and rushed to the rescue. No one could do it alone, however. So a reported 70 to 80 strangers held hands and formed a human chain that stretched from the sand to the swimmers, who all survived.
On this year's National Day of Prayer, we can each do something to build unity in the United States. Whether it is through prayer, friendship, kind words, or service, your part will make a difference. How will you celebrate?