Sappy, silly, unrealistic—chick flicks catch a lot of flack. But these sappy bits of cinema are more than excuses to scarf bonbons on a lonely Friday night—there are some powerful principles to be found amid the fluff. Here are five of them.
Landon in A Walk To Remember
Ok, let's start this list off right with a good, old-fashioned Nicholas Sparks movie.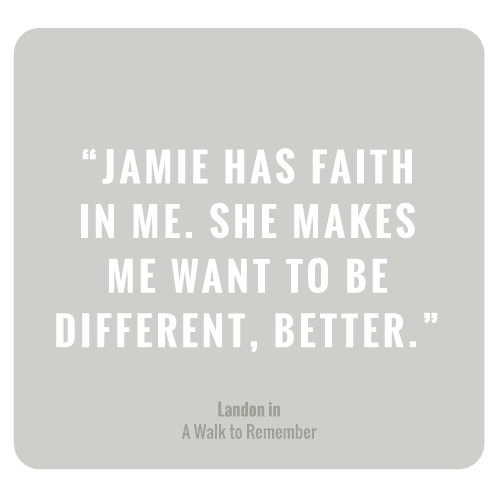 In this timeless story of bad boy falling for good, wholesome girl, Landon falls in love with Jamie, a sweet girl who brings out the best in him. Landon starts to see he can be more than he ever imagined, all because Jamie believes in him. Not only do our loved ones have faith in us, but God has faith in us. With his help, we can, like Landon, become "different, better."
Jane in 27 Dresses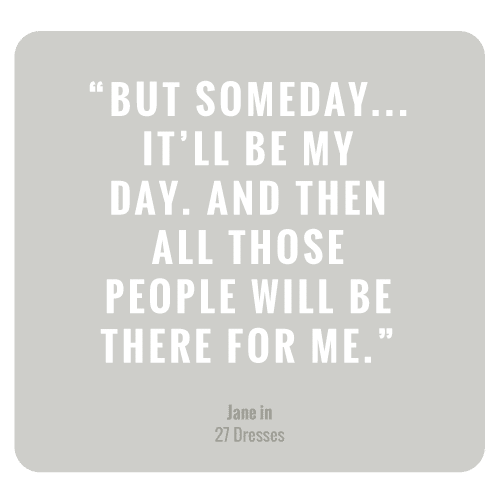 One definition of faith is believing in something you can't see or don't know for sure. Jane is the perfect example of having faith in something that hasn't happened yet. She went around helping others plan their wedding because she had faith that one day she would get to enjoy that special moment she helped others create. We show faith when we choose to help others and optimistically look forward to what God has planned for us.
Leonardo Da Vinci in Ever After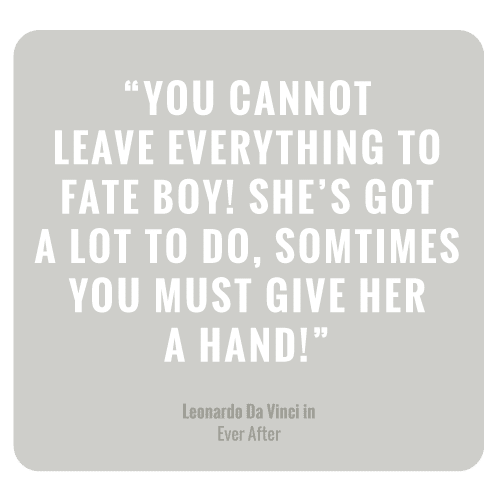 Leonardo Da Vinici kills it with this response when the young, handsome Prince Henry has a mini freak-out over whether or not there is a perfect match for everyone. Leonardo is right, we can have faith that everything will work out, but we can't sit around passively waiting for things to happen to us. We have to get up and try. It reminds us a little bit of that old saying, "God helps those who help themselves."
Kathleen in You've Got Mail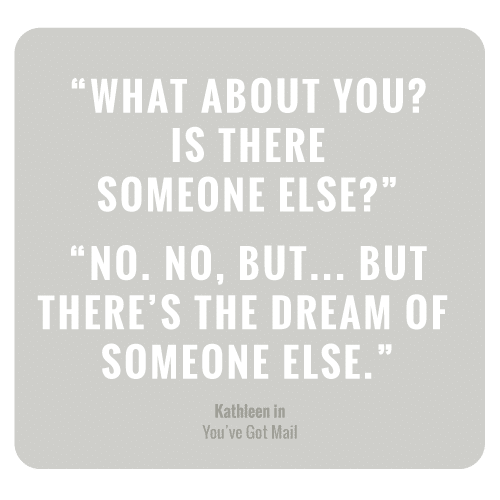 Going back to that 27 Dresses definition of faith, when we hope for things we can't always see, we are showing faith. Kathleen Kelly is a hard working woman who loses her book shop and ends up mutually breaking it off with her boyfriend. She keeps her chin up during all of this and holds on to her faith that everything will work out. Sometimes we all just need to keep our chins up and keep believing in God's love for us. When we have faith, anything can happen. For Kathleen, things did all work out and little did she know her dream guy was just around the corner, Mr. Joe Fox. F-O-X.
Noah in The Notebook
Aww, The Notebook, one of the notoriously sappiest chick flicks of them all. Ok, so this one might not be that overlooked, but still not only is Noah being incredibly romantic with this declaration, but he is also professing his faith that together they can make their relationship meaningful and long-lasting. Now, although this statement is referring to a romantic relationship, the same principle of faith in action applies to our faith in God. It's not going to be easy to have faith, it's something we will have to work at every day. But in the end, it's worth it.