Linda Clyde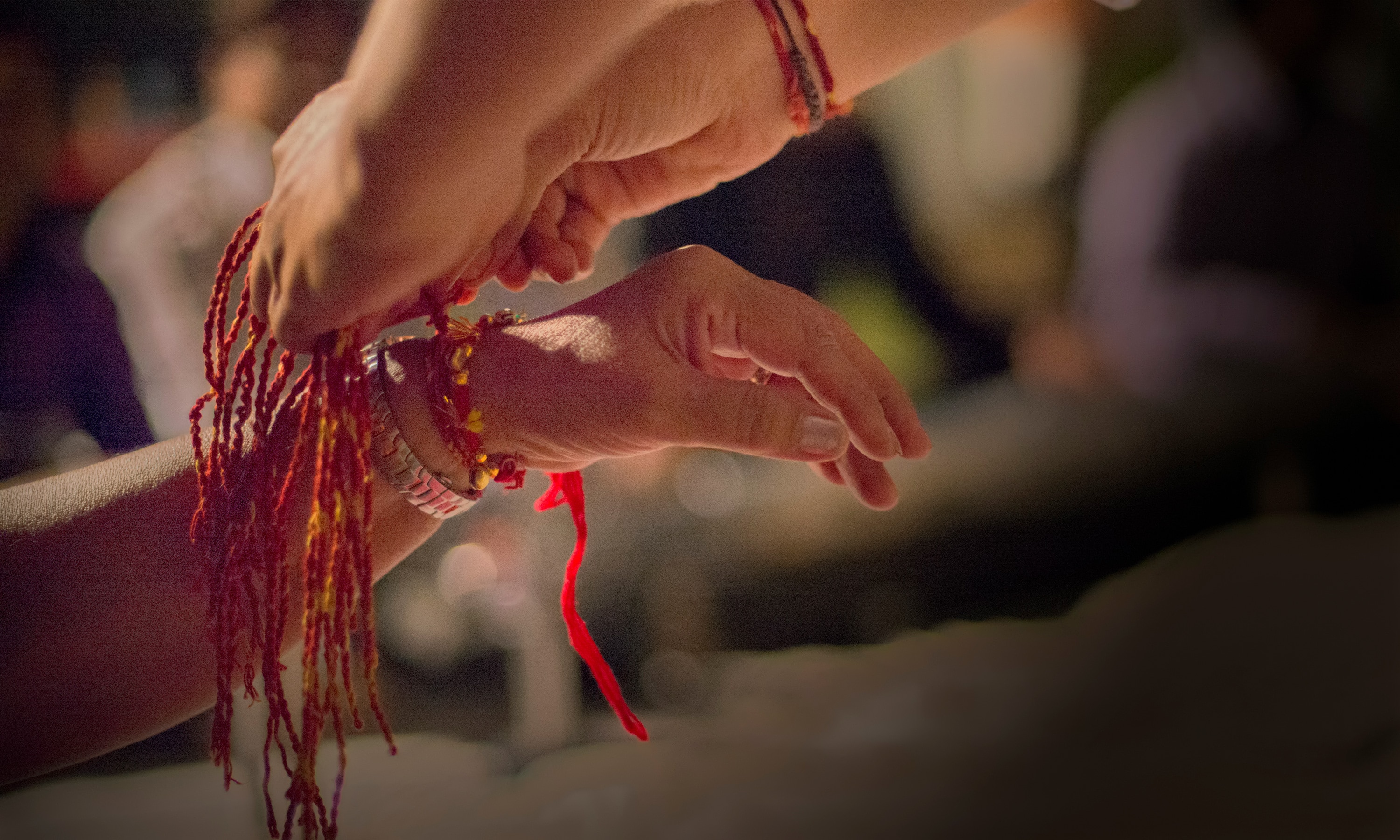 After you've finally grown up and gotten some life experience under your belt, you may find yourself looking back from time to time and taking inventory of the people in your life. Who just gets you? Who's been there for you through thick and thin? Who knows about your mistakes and still loves you? This inventory often reveals siblings. Your siblings will share many of your memories, experiences, and meaningful family traditions. They also have a way of linking you to your past while providing a sense of support and reassurance for the future.
Each year on April 10th, people in the United States celebrate National Sibling Day. This holiday is relatively new and gained some popularity in the mid 90's. But did you know that an ancient holiday and festival exists to celebrate the special relationship between brothers and sisters? Throughout India, and some other Asian countries, the holiday of Raksha Bandhan has been nurturing and strengthening the sibling bond for centuries.
Brothers and sisters who choose to celebrate this auspicious festival do so on the full moon day in the holy month of Shravana. This occurs in the fourth month of the Hindu lunisolar Nepali calendar. For those of us who refer to the Gregorian calendar, this year, Raksha Bandhan falls on Monday, August 7th.
In preparation for the festival, women, and girls typically begin by looking for the perfect rakhi, or wristband, to give to their brother. The Rakhi is a sacred thread that a sister ties around her brother's wrist with a prayer for his happiness and prosperity. This is typically given to a biological brother, but can also be given to any male playing the role of a cherished brother in her life.
In Sanskrit, "Raksha" is the word for "protection," and "Bandhan" is the word for "bond." Translated, it means "bond of protection." During the festival, after a brother receives a rakhi from his sister, he returns the sentiment with his own gift and then makes a vow to watch out for her and protect her from harm.
Though the festival and traditions vary somewhat by region, they are similar in that they bind brothers and sisters in a unique way, and fortify this special familial relationship—and when so many of life's relationships ebb and flow according to the challenges and unpredictable circumstances of our lives, being able to have faith in a family member counts big!
So, if you have a brother or a sister in your life, perhaps it's time to show them some love and appreciation by starting a new tradition of your own. You might decide to celebrate Raksha Bandhan for the first time or come up with your own special way to let your brother or sister know you've got their back. By incorporating fun traditions and sincere commitments to each other, you'll be strengthening a very important relationship. It can be comforting to know that when life's tempests hit, that your sibling will be by your side weathering the storm.
After all, when a brother and sister stand together as friends, they're ready to face whatever life sends.
Linda Clyde is a devoted wife, proud mama, and a lover of uplifting things. A few of her favorite things: lasagna, farm animals, t-shirts and jeans, babies, and notebooks—lots and lots of notebooks.