Katie Steed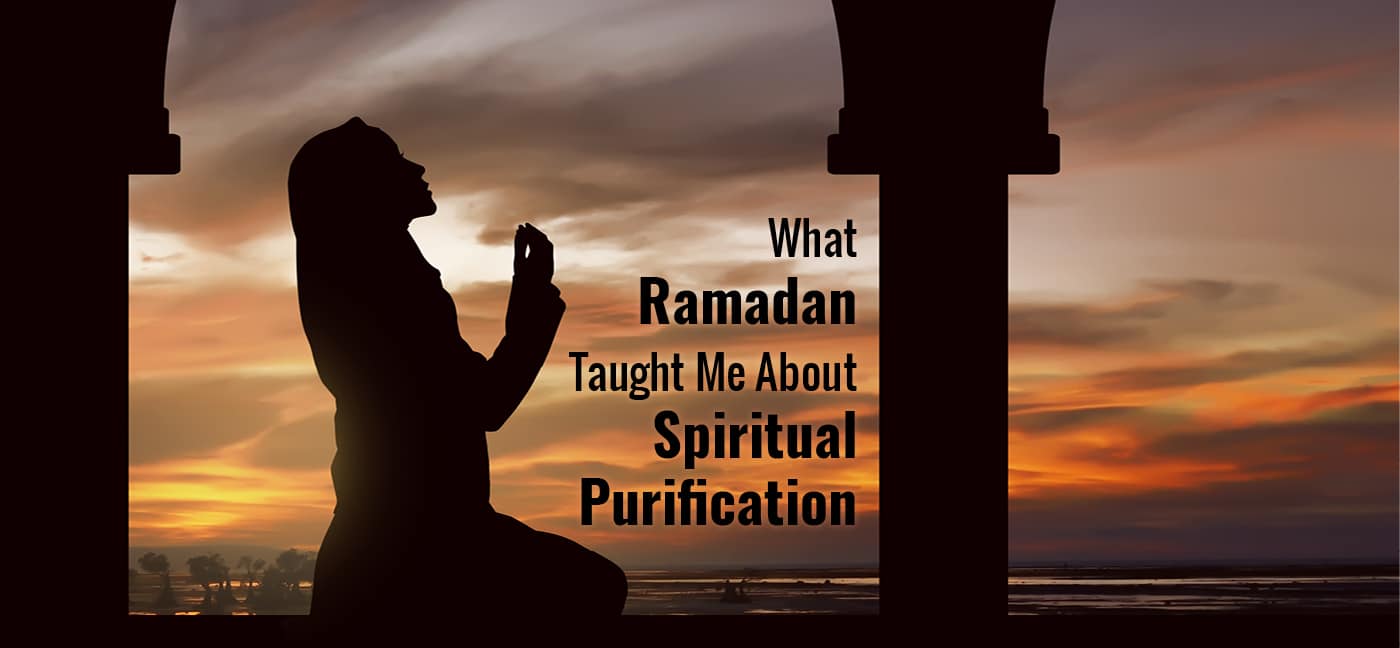 The more I learn about Islam, the more I admire the dedication and strength of its believers, especially during the month of Ramadan.
Ramadan is observed during the ninth month of the Islamic calendar and lasts between 29 and 30 days. It is a month of intense daily fasting, prayer, and introspection, with the ultimate goal of growing closer to God through physical and spiritual purification.
As I read more about Ramadan, I found myself deeply drawn to the idea of spiritual purification. My faith in God has suffered over the past year after going through some difficult times, and I've been struggling to re-center my beliefs. Inspired by Ramadan and as time allowed, I decided to take two weeks to highly focus on my own spiritual purification. I am unable to fast from food and drink because of some medication I am taking, so I tried to "fast" from other things that play a big part in my life, like taking time off from social media and turning off my cell phone.
The first couple of days were quite difficult, as I kept getting caught up in my day-to-day routines and forgetting about my goal. When I'd remember to turn off my phone in the evenings to do some pondering, I found myself distracted by what I might be missing and wondering if anyone was trying to get in touch with me. I had to remind myself that spiritual health is more important than the latest photo on Instagram. My "fast" got easier every day and I was surprised at how much simpler it was to focus on my goal when I avoided those things, as I would imagine going without food gets easier and helps maintain the focus on mind (and spirit) over matter.
For the first week, I decided to get to the root of the breakdown in my faith, and that meant digging into issues that I had been purposely avoiding. Taking time to full-on face my spiritual weaknesses was painful. Admitting and accepting personal weaknesses is never a fun thing, but is necessary to progress and become stronger. I finished the week with a better sense of self, both good and bad, and a list of things I wanted to improve.
During the second week, I focused on my faith and relationship with God. Again, the beginning of the week was rough as I faced my doubts in God and some frustration I had been harboring. However, as the week went on I found myself looking forward to my quiet evenings of pondering and prayer. I was reminded of what I believe and why I value those beliefs. I can't say that my faith is completely healed or that I have no more pain or doubts, but I am more aware and less afraid of my weaknesses, and my faith in God is in a much better place.
Ramadan ends with a three-day celebration called Eid al-Fitr (the Feast of Fast-Breaking). It includes special prayers, meals with friends and family, and gifts. I think this is such a beautiful way to end what, I would imagine, can be an extremely trying month. After only my small two-week attempt I felt like celebrating, as my soul and faith felt refreshed, lighter, and stronger. Thanks to what I learned about Ramadan, I have an improved awareness of my spiritual health and a greater commitment to keeping it steady.
Katie Steed is a graphic designer who also loves to write. In her spare time she's either biking, reading, or traveling.