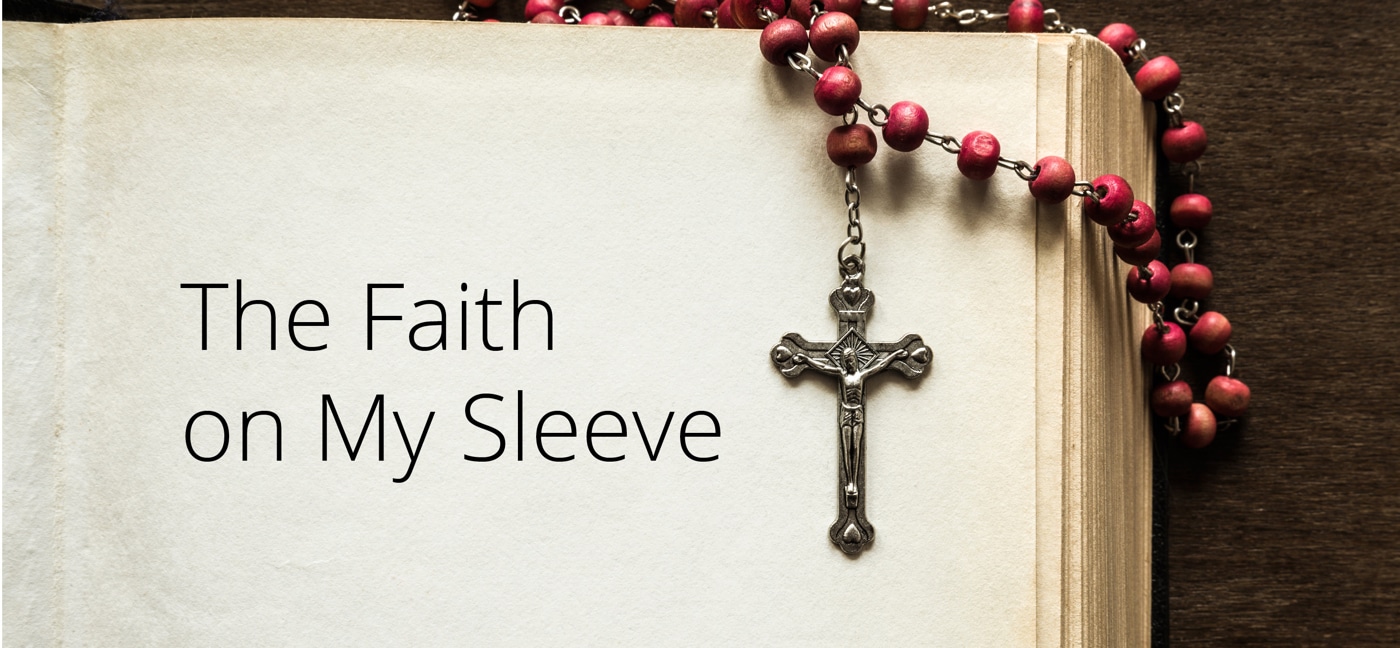 As someone who wears my faith on my sleeve, faith counts every second of my day. Many people these days are prepared to (over)share nearly every aspect of their lives, from what they eat for breakfast to who they go home with after dinner. Yet for most millennials, being open to talking about the faith is not a part of this culture of oversharing.
Oversharing my faith led me to both a beautiful transatlantic friendship and a professional failure. As someone who wears my faith on my sleeve, my conversion was met with both blessings and challenges. The zeal of a convert can be an inspiring thing– from sparking new relationships to deepening current ones. On a snowy February day three years ago, I ran into a woman I vaguely recalled meeting briefly the day before. She was a Hungarian research fellow spending the semester in Washington. We spent six hours on a snowy day talking about Christianity. I opened up to this Hungarian woman about my faith journey- from my love of the church's teachings on contraception and chastity to those on the Eucharist and confession, some which I embraced intellectually and spiritually and others which I was still struggling to accept. She wrote to me that night, about how our conversation had inspired her to consider her Christian faith. Three years later, that friend is now a Catholic woman, and I will be celebrating another sacrament with her at a wedding in Budapest this May. Somehow, the exuberance of this American Catholic did not scare away this Eastern European woman.
While the fervor of my faith led me making a friend over 4,500 miles away, there are also downsides of wearing my faith on my sleeve. In one particular case, my exuberance was met with hostility. Just after I was received into the Catholic Church, I started a new job in Washington. I was twenty-five, a newly minted Catholic, and excited about my next professional adventure. After a few months into my new position, apparently something Catholic I said at an event was reported to my boss. I was profoundly embarrassed by this anonymous feedback relayed to me at my brand new job. What did I say? Who did I say it to? What can I do? A few months and two complaints later, I felt utterly defeated. For the first time in my professional life, I was made to feel insecure about my faith. While my pre-conversion encounter earlier that year made a great impression on a total stranger, apparently this post-conversion work encounter made a terrible one. I began a period of soul-searching- do I have to change my personality? Put my passions on the backburner? Hide my faith?
Today, I no longer feel divided between my aspirations for professional success and spiritual sanctity. If you take the call to evangelization seriously– "But you will receive power when the Holy Spirit comes upon you, and you will be my witnesses… to the ends of the earth" (Acts 1:8), we are all called to wear our faith on our sleeves. Christ calls us to carry our lantern alight with Truth wherever we go. And if we happen to be exuberant lantern-carriers, it will be difficult to hide the light we are carrying. While our profession of the faith will vary at different moments and in different stages of our lives–perhaps I don't have the zeal of a convert that I had in the spring of 2015–we are indeed called to stand up for Truth and profess our Christian values in the public square. Through these trials that saints are made. We grow in humility, and although our lessons in humility might be painful, Christ first said to his disciples, "If the world hates you, keep in mind that it hated me first."