The following is the experience of Jennifer Sousa from Spokane Valley, Washington.
Love is an action word, so it only makes sense that one of the best ways to show love to our own bodies is through movement. For me, that means yoga. Yes, I am talking about the weirdo hippie exercises your neighbor has been raving about, and for good reason. Yoga is more than a few poses done in slow motion; it's allowing movements to bridge a connection between your body and your mind. It's about realizing that it's okay to slow down in a way that not only feels great, but also brings health and wellness.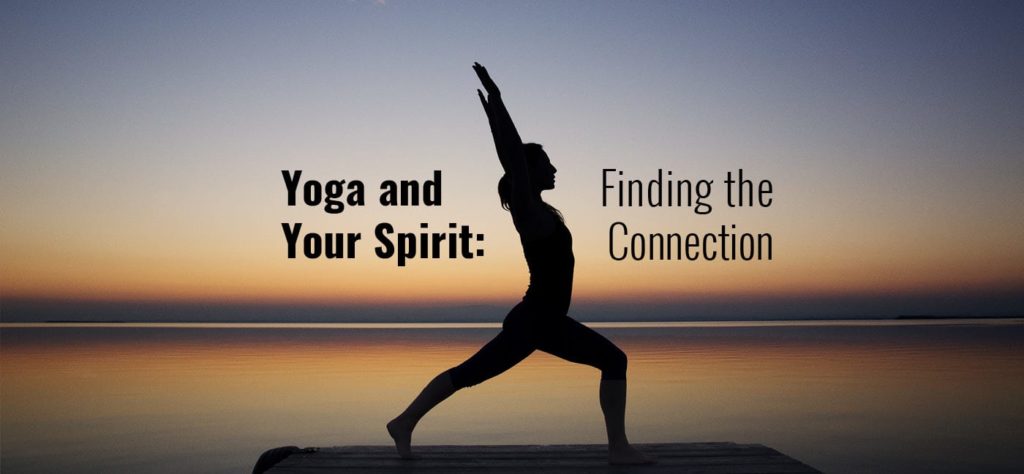 Our heart was the first organ to spring to life, and gave a blueprint to create the rest or our bodies. Your fingers, your lungs, and even that extra roll of fat (gotta love it) is a miracle that's manifested with every beat of our hearts. With everything we put that little muscle through, it deserves a break a couple times a week. Just like sleep, yoga lowers the heart rate and allows it the sooth, except we're awake to feel the sensation and reap the benefits in the moment. And when we're allowing our hearts to rest while opening up our bodies through different yoga positions, we're also opening up our spirits to instruction, guidance, and reassurance from a higher power.
How on earth do you get instruction, guidance, and reassurance from a higher power while trying (as gracefully as possible) to maneuver a strange yoga pose? It's all about not judging the pose. It's actually about not judging at all. Yoga is a timeout from all of that. It's a timeout from measuring up, looking down, or thinking sideways. Instead, it's a moment to relish in all the blessings you've been granted over the course of a week, month, or even years. It's not about comparing your house to your neighbor's; it's about the fact that you have a place to live. It's not about comparing your kids to someone else's; it's about the fact that you have brought more little people into the world. Yoga, like faith, is about gratitude, and that's where the bridge starts to build.
When we have the intention to move and the intention to be grateful, we can be unstoppable forces for God. Our bodies learn to break physical barriers while our minds tear down the barriers of a worldly perspective. With deliberate and raw devotion to your body and your mind, God will recognize your actions not only as an intentional call to Him, but will reply with deliberate answers to your burning questions, and that is where the connection between your body and spirit is formed.
For those of you just starting out, give yourself a break. You don't have to bend like the person next to you, and it's okay if your yoga pants rip (it happens). Most importantly, don't go to one session and expect to know how to do every pose while simultaneously solving all your problems. Like scripture study, yoga takes practice in order to get something out of it, both physically and spiritually. So keep going, test out new instructors, and finally learn how turn love into action.
As a writer, believer, and chronic Pinterest fail-er, Maddy believes that everyone has a unique message to share with the world, and enjoys finding new ways to strengthen her faith through different perspectives.