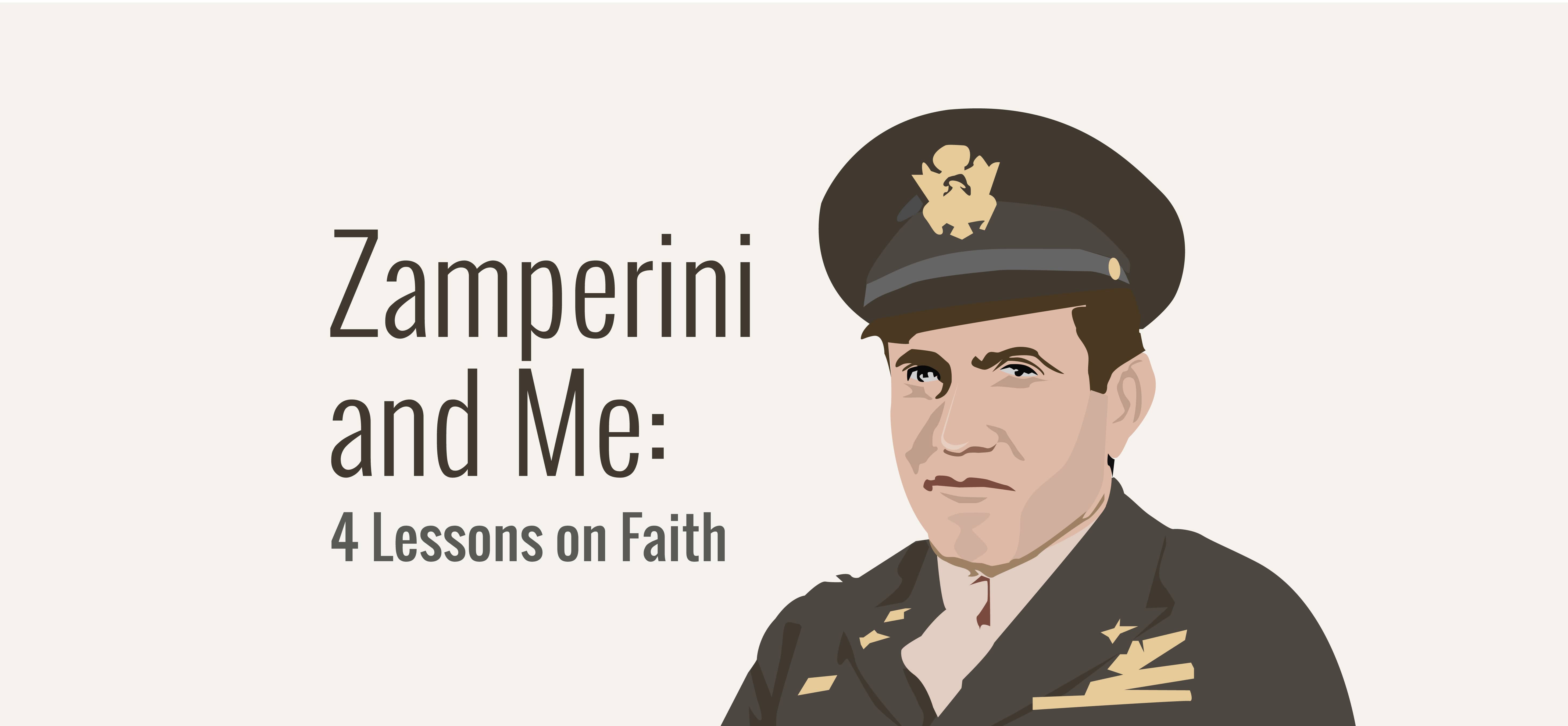 Louis Zamperini was a person of faith, even though he lost his way at times. When I read his amazing story and watched the movie Unbroken—about how he faced trauma, PTSD (Post Traumatic Stress Disorder) and alcoholism—I could relate. And, like Zamperini, faith has played an important role in my sobriety, and my life. However, Louis' life was definitely more dramatic than mine has been.
Louis became an Olympic track star and then a military officer in World War II. His plane was shot down, and he survived for 47 days on a life raft in the middle of the ocean. Then, he was captured by the Japanese and tortured as a prisoner of war.
HOPE AGAINST HOPE
"To hope against all hope" means we hope for something even though it is impossible to see how it could happen. When Louis and his comrade had been adrift in the raft for several days without water, there was no rain in sight. Yet, against all hope, he prayed and promised God he'd commit his life to Him if He'd send rain. The next morning, there was a huge downpour. The very definition of faith means to believe in that which we cannot see.
TRIALS CAN DEEPEN OUR FAITH
Zamperini endured many difficult trials. We tend to think that life would be great if we didn't have to deal with trouble and pain—if everything could just be easy. Yet, if that were the case, we wouldn't be able to learn and grow in faith. I have often wished I didn't have to go through the trials I have faced. Yet, I have to admit, I am so grateful for the strength and increased faith I have gained because of my challenges. "No pain, no gain" applies to faith.
FAITH REQUIRES PATIENCE
Only three men survived the plane crash, and only two lived 47 days at sea. It was Zamperini's faith and persistence that helped pull them through. However, at some point during the two years he was a prisoner of war and frequently beaten by a guard called "the Bird", he lost faith. He questioned how a loving God could let such things happen. After returning to the United States and getting married, he still felt like God had been "toying" with him. He began drinking heavily and got angry whenever his wife went to church. Four more years passed before Louis returned to church where he remembered the promise he had made to God before it rained. Then he went home and emptied out all the liquor bottles in his cabinet. He never had another drink. Even though it took years, Louis still managed to find faith again and it helped him overcome.
FORGIVENESS INCREASES LIGHT
For years after the war, Louis longed to hunt down the Bird to get revenge. With divine help, he finally found freedom from his prison of hatred. When he learned of the Bird's death, "something shifted sweetly inside of him. It was forgiveness, beautiful and effortless and complete. For Louie Zamperini, the war was finally over."* For me, it has been important to realize that my hatred for those who committed serious sins against me was only hurting myself. And forgiving them didn't mean they were being "let off the hook." It meant that I was being released from the strongest emotions that held me bound to them—vengeance and hatred. It takes time for us to heal and reach a place of forgiveness. When we do, we often find those dark places in our heart and mind can finally be illuminated by divine light.
*Hillenbrand, Laura. Unbroken. New York, New York: Random House, 2010, p. 386.
Laurie Campbell is a copywriter for advertising, as well as a volunteer counselor with a masters in mental health counseling. She finds photography and nature go hand-in-hand, increasing spirituality and love for God's pretty amazing creations.