By Samuel B. Hislop, FaithCounts.com Contributor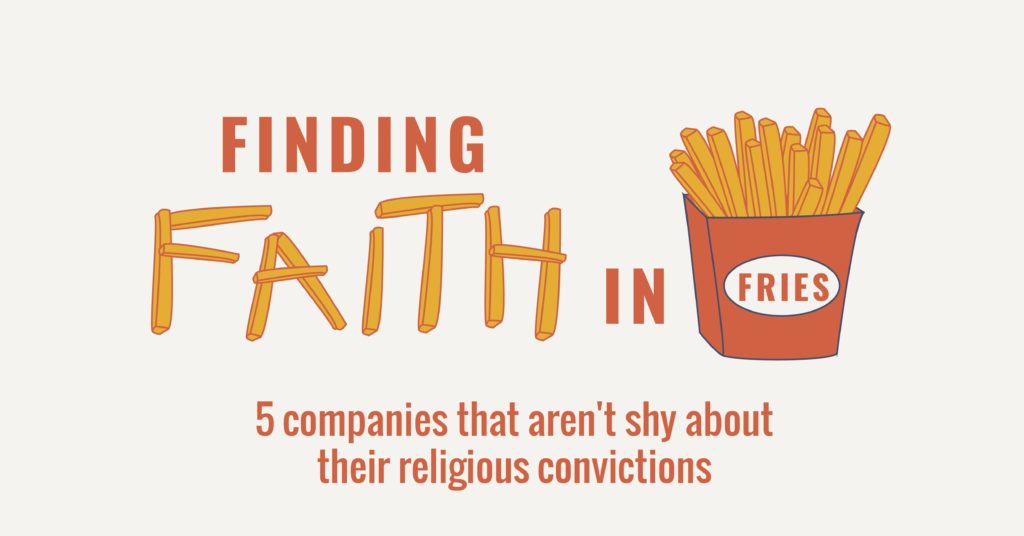 With the Christian share of the U.S. population declining and the number of adults who do not identify with organized religion growing, you might ask: Is religion still relevant?
For some major companies that promote faith in subtle and overt ways with customers or employees, the answer is yes.
Tyson Foods: Respecting Faith, Offering Hope
Tyson Foods, the world's second-largest processor and marketer of chicken, beef and pork, promotes itself as a "faith-friendly" company with many employees who have a "set of beliefs about themselves and their world and how one should live in the world." And they say that "even those who say they aren't 'religious' often still bring these spiritual values with them. Here at Tyson Foods, these faith and spiritual commitments are valued and respected."
The company employs 115 office chaplains who provide "compassionate pastoral care" to its 124,000 employees, regardless of religious beliefs. These chaplains also deliver meals to those affected by disasters.
Chick-Fil-A and Hobby Lobby: Honoring the Sabbath Day as a Recipe for Success
The fast-food chain Chick-Fil-A closes its stores on Sundays so employees can "rest, spend time with family and friends, and worship if they choose to do so. … It's part of our recipe for success."
Hobby Lobby, which operates some 500 arts-and-crafts stores in the United States, also closes Sundays. It seeks to honor "the Lord in all we do by operating the company in a manner consistent with Biblical principles" (the Sabbath Day commandment is the fourth of the Ten Commandments).
In-N-Out Burger and Forever 21: Sharing Bible Verses
The next time you visit In-N-Out Burger, look at the bottom of your cup, container or wrapper and you'll likely see references to Bible verses such as John 3:16, Proverbs 3:5, or Nahum 1:7.
The late Richard Snyder, the son of the company's founders gave a simple reason for sharing such subtle religious references with customers: "It's just something I want to do."
Though these religious references are so small that "most of our customers never notice," a company spokesperson said, at least two people did. In 2000, Do and Jin Chang (the founders of Forever 21, a global clothing outlet) copied In-N-Out by placing a reference to John 3:16 on the bottom of its shopping bags. That verse says, "For God so loved the world, that he gave his only begotten Son, that whosoever believeth in him should not perish, but have everlasting life."
The Changs are born-again Christians who to promote faith through their products in various ways. In 2011, they released religious-themed tees with messages such as, "Love," "Jesus ♥ You," "Holy," "Jesus ♥ Me," "God," and "Three Words to Live by: Prayer, faith, and trust."
From honoring the Sabbath Day to sharing Bible verses, these companies have continued a culture of faith among employees and customers.